The Vast Fields of Ordinary (Hardcover)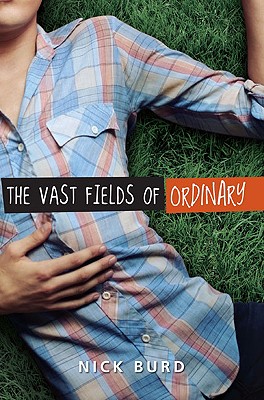 Fans of Simon vs. The Homo Sapiens Agenda, I proffer you this gem of a book, dusted off from when I first read it years ago during a transitional summer of my own. One of the rare coming-of-age stories that takes place not in high school (we meet our narrator at the start of summer following his graduation), and draws from "rom-coms" and "coming out" stories without getting stuck in their sappier conventions, TVFOO is expertly woven with Nick Burd's vivid prose and brings us a main character both complicated and instantly recognizable. This one's for those who need a reminder that the world is ultimately vast, and that we never run out of room to be who we are. 
Picked by Austin in Prospect Lefferts Gardens
Description
---
It?s Dade?s last summer at home. He has a crappy job at Food World, a ?boyfriend? who won?t publicly acknowledge his existence (maybe because Pablo also has a girlfriend), and parents on the verge of a divorce. College is Dade?s shining beacon of possibility, a horizon to keep him from floating away.
Then he meets the mysterious Alex Kincaid. Falling in real love finally lets Dade come out of the closet?and, ironically, ignites a ruthless passion in Pablo. But just when true happiness has set in, tragedy shatters the dreamy curtain of summer, and Dade will use every ounce of strength he?s gained to break from his past and start fresh with the future.


About the Author
---
Nick Burd attended the University of Iowa and received his MFA from The New School. He lives in Brooklyn, New York. The Vast Fields of Ordinary is his first novel.
Praise For…
---
"A fascinating and dreamy first novel." -New York Times

"Bold. Engaging. Heartbreaking." -Ellen Hopkins, New York Times bestselling author of Crank

"A brilliant account of alienation and angst in the heartland." -Quest Magazine

"Nick Burd reaps a bounty from The Vast Fields of Ordinary." -Vanity Fair

"Burd is a terrific writer+he is a new talent to watch." -Booklist, starred review