A Historical Theology of the Hebrew Bible (Hardcover)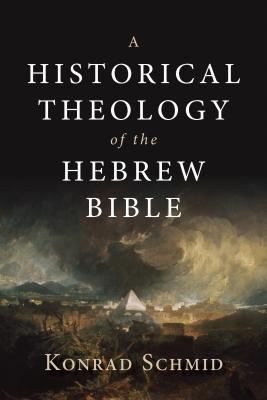 Description
---
In this meticulously researched study, Konrad Schmid offers a historical clarification of the concept of "theology." He then examines the theologies of the three constituent parts of the Hebrew Bible--the Torah, the Prophets, and the Writings-- before tracing how these theological concepts developed throughout the history of ancient Israel and early Judaism.
Schmid not only explores the theology of the biblical books in isolation, but he also offers unifying principles and links between the distinct units that make up the Hebrew Bible. By focusing on both the theology of the whole Hebrew Bible as well as its individual pieces, A Historical Theology of the Hebrew Bible provides a comprehensive discussion of theological work within the Hebrew Bible.
About the Author
---
Konrad Schmid is Professor of Hebrew Bible and Ancient Judaism at the University of Zurich and author or editor of numerous books in Old Testament interpretation, including Is There Theology in the Hebrew Bible?, The Old Testament: A Literary History, Genesis and the Moses Story: Israel's Dual Origins in the Hebrew Bible, and A Farewell to the Yahwist? with Thomas Dozeman. In addition, he serves as main editor of the journal Hebrew Bible and Ancient Israel.