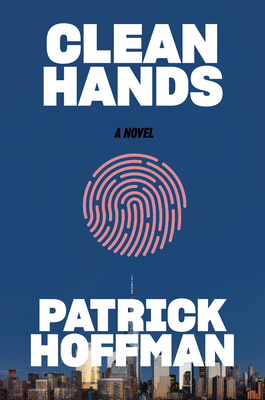 $16.00

Available In Store Now (while supplies last)
Staff Reviews
---
Clean Hands is like Michael Clayton meets Uncut Gems. Drawing on his experience as a private investigator, Patrick Hoffman's crime novels always feel authentic, rich with detail, and thrilling.
— Matt
Description
---
Corporate lawyer Elizabeth Carlyle is under a lot of pressure. Her prestigious New York law firm is working on the most high-stakes case in company history, defending a prominent bank. When Elizabeth gets the news that one of her junior associates has lost his phone--and the secret documents that were on it--she needs help. Badly.
Enter ex-CIA officer Valencia Walker, a high-priced fixer who gets called in when governments, corporations, and plutocrats need their problems solved discretely. But things get complicated when the missing phone is retrieved: somebody has already copied the documents, and now they're blackmailing the firm. The situation gets murkier still when stories about the documents start appearing in the press and a tragic suicide seems staged, hinting that darker forces may be churning below the surface. With billions of dollars on the line, Elizabeth and Valencia must maneuver and outmaneuver whomever is behind this, and, most importantly, keep their hands clean.
This is a world of private security, private diplomacy, and private justice. A sharply drawn cast of characters--dirty lawyers, black-market traders, Russian criminals, and extra-judicial actors, all take part in this breakneck tour through New York. Authentic, tense, and impossible to put down, Clean Hands gives a vivid look at the connections between corporations, government, and the underworld.
About the Author
---
Patrick Hoffman is a writer and private investigator based in Brooklyn. His first novel, The White Van, was a finalist for the Crime Writers' Association Ian Fleming Steel Dagger Award and his books have been named Wall Street Journal, BuzzFeed, and San Francisco Chronicle Best Books of the Year.