Wheel Estate: The Rise and Decline of Mobile Homes (Paperback)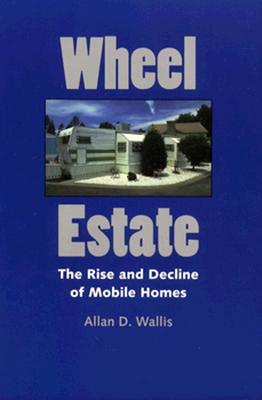 Email or call us for information about purchasing this item.
Description
---
In Wheel Estate, Allan Wallis offers a lively and informative history of the mobile home in the United States over six decades. His colorful account, extensively illustrated with period photographs and vivid portraits of the people who live in mobile homes and the industry pioneers who designed and built them, will inform and amuse anyone curious about this American phenomenon.
Beginning with the travel trailers of the late 1920s and 1930s--with models that were built like yachts or unfolded like Polaroid cameras--Wallis moves through the World War II era, when the industry mushroomed as trailers became homes for thousands of defense workers, to the post war era, when trailers became year-round housing. The industry responded with new models--now called mobile homes--that tried to strike a balance between house and vehicle, even as owners built their own often fanciful additions (including one mobile home complete with Egyptian pylons).
Carrying the story up to the present, Wallis links the need for mobile homes to continuing housing crises. He traces regulations and reforms aimed at "linear living," arguing in the end that manufactured housing remains distinctively American and embodies fundamental national ideas of home and community.
About the Author
---
Allan D. Wallis is director of research for the National Civil League and assistant professor of public policy at the Graduate School of Public Affairs, University of Colorado at Denver