The Same Solitude (Hardcover)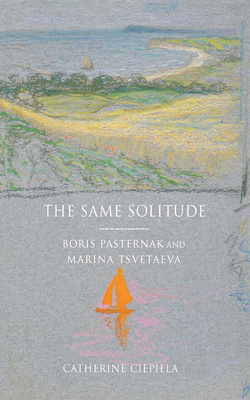 Click on "Ask A Bookseller" to contact us via email for more information about this title.
Description
---
Still, we have the same solitude, the same journeys and searching, and the same favorite turns in the labyrinth of literature and history.--Boris Pasternak to Marina TsvetaevaOne of the most compelling episodes of twentieth-century Russian literature involves the epistolary romance that blossomed between the modernist poets Marina Tsvetaeva and Boris Pasternak in the 1920s. Only weeks after Tsvetaeva emigrated from Russia in 1922, Pasternak discovered her poetry and sent her a letter of praise and admiration. Tsvetaeva's enthusiastic response began a decade-long affair, conducted entirely through letters. This correspondence-written across the widening divide separating Soviet Russia from Russian migr's in continental Europe-offers a view into the overlapping worlds of literary creativity, sexual identity, and political affiliation. Following both sides of their conversation, Catherine Ciepiela charts the poets' changing relations to each other, to the extraordinary political events of the period, and to literature itself. The Same Solitude presents the first full account of this affair of letters and poems from its beginning in the summer of 1922 to its denouement in the 1930s.Drawing on many previously untranslated letters and poems, Ciepiela describes the poets' mutual influence, both in the course of their lives and the development of their art. Neither poet saw any separation between a poet's life and work, and Ciepiela treats each poet's letters and poems as a single text. She discusses the poets' famous triangular correspondence with Rainer Maria Rilke in 1926, and she addresses the profound significance of Tsvetaeva for Pasternak, who is often perceived (mistakenly, Ciepiela asserts) as the more detached partner. Further, this book expands our understanding of poetic modernism by showing how the poets worked through ideas about gender and writing in the context of what they themselves called a literary marriage.
About the Author
---
Catherine Ciepiela is Professor of Russian at Amherst College. She is the coeditor of The Stray Dog Cabaret: A Book of Russian Poems.