The Jewish Way: Living the Holidays (Hardcover)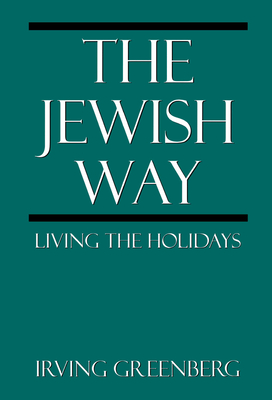 Click on "Ask A Bookseller" to contact us via email for more information about this title.
Description
---
To find more information on Rowman & Littlefield titles, please visit www.rlpgbooks.com.
About the Author
---
Rabbi Irving Greenberg is the Founding President of CLAL--The National Jewish Center for Learning and Leadership, an organization dedicated to the renewal of clal Yisrael--the unity and totality of the Jewish people. He has been a pioneer in leadership education and a leading figure in intra-Jewish dialogue and the development of pluralism. An Orthodox rabbi and Harvard Ph.D., Rabbi Greenberg has been a seminal thinker in confronting the Holocaust as an historical transforming event and Israel as the Jewish assumption of power and the beginning of a third era in Jewish history. Rabbi Greenberg has published articles and monographs on Jewish thought and religion, and is the subject of a book, Living in the Image of God: Jewish Teachings to Perfect the World (Conversations with Rabbi Irving Greenberg as Conducted by Shalom Freedman), published by Jason Aronson Inc. He is currently President of CHAverIM Kol Yisrael/Jewish Life Network, a Michael and Judy Steinhardt Foundation, which develops new institutions and projects in religion, education, and culture to strengthen the inner life of American Jewry.