The American Experience in Vietnam: Reflections on an Era (Hardcover)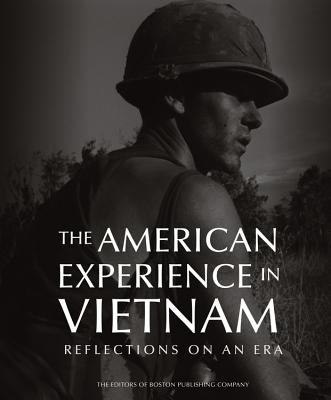 $40.00
Email or call for price.
Description
---
A must-have commemorative volume that presents material from the classic illustrated history The Vietnam Experience, now anthologized for the 50th anniversary of the war.
When it was originally published, the twenty-five-volume Vietnam Experience offered the definitive historical perspectives of the Vietnam War from some of the best rising authors on the conflict. This new and reimagined edition updates the war on the fifty years that have passed since the war's initiation. The official successor to the Pulitzer Prize–nominated set, The American Experience in Vietnam combines the best serious historical writing about the Vietnam War with new, never-before-published photos and perspectives. New content includes social, cultural, and military analysis; a view of post 1980s Vietnam; and contextualizing discussion of U.S involvement in the Persian Gulf, Iraq, and Afghanistan. Even if you own the original, The American Experience in Vietnam is a necessary addition for any modern Vietnam War enthusiast.
About the Author
---
In the years following the Vietnam War, America was a weary nation with seemingly little appetite for a rehashing of the war's tragic events. But Boston Publishing Company, driven by a Vietnam veteran who was himself searching for answers, learned that many wanted to know the truth about what had happened half a world away. From that came its 25-volume book series The Vietnam Experience, distributed by Time-Life Books, which became one of the most popular book series in history, selling more than 11 million copies from 1981-88. Twice nominated for a Pulitzer Prize, the series delivered on what America clearly needed--an honest and objective telling of the entire Vietnam story through expert reporting and heart-rending photography.
The American Experience in Vietnam: Reflections on an Era is based on that historic work. Expanded with insightful analysis on the war's critical events conveyed through the lens of history, the book also features poignant stories of veterans who returned to Vietnam to put behind them a painful chapter in their lives, and who give back and pass on their hard-earned wisdom. The book stands as a tribute to America's veterans and their families who lived through and have valiantly overcome one of our nation's darkest periods.
www.vietnamexperience.com
Praise For…
---
"The heart of the book is a well-written, objectively presented history of the war that includes a lot of military history." - Vietnam Veterans of America