The Big Book of Pain: Torture & Punishment Through History (Paperback)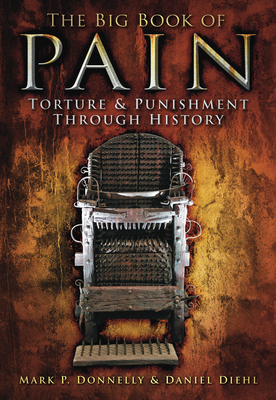 $34.95
Email orders@greenlightbookstore.com for information about this item.
Description
---
Explaining the mechanics of torture—even now a controversial topic—this history questions why so much effort has been put into causing pain to fellow human beings Taking readers into the ancient Roman coliseum, the medieval dungeon, the Inquisitional interrogation, the auto-da-fe, the witch-trial, and the most horrid of prisons, this is an exploration of the systematic use throughout the ages of various means of punishment, torture, coercion, and torment. It is a shocking and compelling study of the shameful methods and motives of the torturer and the executioner, and of the heinous duty they have performed through the ages. Since the earliest times it is an acknowledged fact that anyone can be made to confess to anything under torture, making such confessions inadmissible. This history of pain questions why such practices have continued for so long.
About the Author
---
Mark P. Donnelly and Daniel Diehl have coauthored 12 books and more than 100 hours of documentary television. Their other titles include Eat Thy Neighbour: A History of Cannibalism; Haunted Houses: Guide to Spooky, Creepy and Strange Places Across the USA; and Medieval Celebrations.