The End of Iraq: How American Incompetence Created a War Without End (Paperback)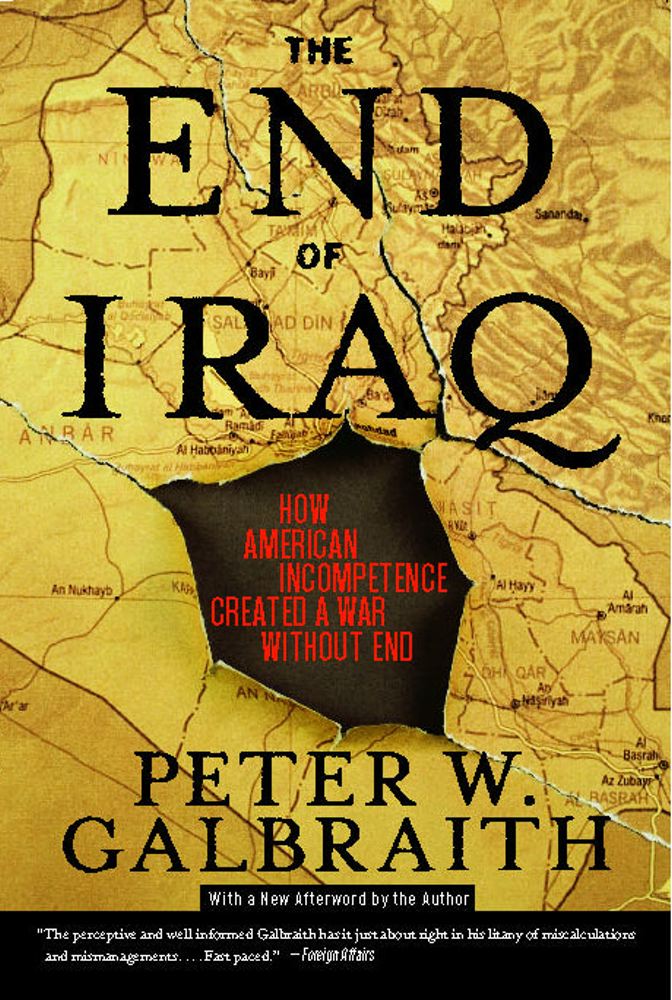 Description
---
The End of Iraq -- definitive, tough-minded, clear-eyed, describes America's failed strategy toward that country.
Praise For…
---
"Peter Galbraith's The End of Iraq is a fascinating tale in its own right as well as a vital contribution to the autopsy on the worst of American wars."
-- Arthur Schlesinger, Jr.



"Peter Galbraith has seen, with balance and clarity, the whole arc of America's tragic and mismanaged relationship with Iraq. This is an essential book as the debate on what to do in Iraq continues to grow in the United States."
-- Richard Holbrooke, former U.S. Ambassador to the United Nations



"The perceptive and well-informed Galbraith has it just about right in his litany of miscalculations and mismanagements.... Fast paced."
-- Foreign Affairs



"Excellent and indispensable.... Peter Galbraith's learned and insightful book is literally a must-read for those who wish to place the Iraq war in historical context and to understand the forces at play in what may well be the dissolution of Iraq."
-- Phillip G. Henderson, National Catholic Reporter



"Galbraith's book is important because, as much as any American, he has lived the Iraq tragedy up close and personal."
-- David Ignatius, The Washington Post Book World



"Galbraith, a leading commentator on Iraq...presents a clear-eyed and persuasive case against the Bush administration's nation-building project there."
-- Publishers Weekly (starred)



"[Galbraith's] account of the blunders and the missed opportunities is by a very long way the best one published so far.... Here at last is a book written by someone who both knows about Iraq and cares about it.... How one wishes that its author had been listened to in the first place."
-- Christopher Hitchens, The Washington Times