Beneath the Dover Sky: Volume 2 (Danforths of Lancashire #2) (Paperback)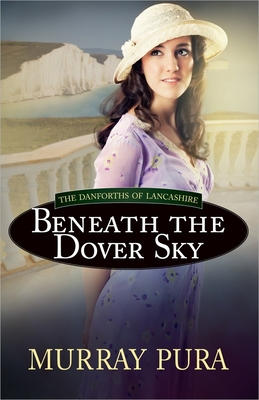 $13.99
Email orders@greenlightbookstore.com for information about this item.
Description
---
For fans of the hugely popular Downton Abbey television series and lovers of British historical sagas, award-winning author Murray Pura continues the enthralling story of the Danforths of Lancashire.
The second book in the series (following Ashton Park) transports the reader back in time to 1924 as Sir William--recently named Lord Preston--celebrates his sixtieth birthday at the Danforth summer home in Dover.
Although the ravages of World War I are in the past, new threats loom as a man named Adoph Hitler publishes a book called Mein Kampf. Is he a danger to Europe? And what of Lord Preston's growing friendship with an up and coming political leader named Winston Churchill?
On the home front, one of the Danforth daughters, the recently widowed Catherine, sells her home in Belfast to spend more time at Dover--where she finds herself annoyed at the impertinent German theologian her father has befriended.
The entire Danforth family faces many changes as illness and tragedy strike. Young Edward finally makes his move into the political arena while Michael and Libby welcome a new family member.
Readers will be captivated by the upstairs/downstairs interplay as they once again savor this compelling saga of the well-loved Danforth family overcoming obstacles by placing their trust in the God who has always been faithful.
Book 2 in The Danforths of Lancashire series
About the Author
---
Murray Pura earned his Master of Divinity degree from Acadia University in Wolfville, Nova Scotia, and his ThM degree in theology and interdisciplinary studies from Regent College in Vancouver, British Columbia. For more than 25 years, in addition to his writing, he has pastored churches in Nova Scotia, British Columbia, and Alberta. Murray's writings have been shortlisted for the Dartmouth Book Award, the John Spencer Hill Literary Award, the Paraclete Fiction Award, and Toronto's Kobzar Literary Award. His novels for Harvest House include Face of Heaven, The Wings of Morning, and Ashton Park. Murray pastors and writes in southern Alberta near the Rocky Mountains. He and his wife, Linda, have a son and a daughter.