Ice (Peter Owen Cased Classics) (Hardcover)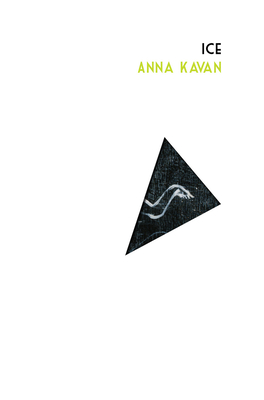 Kavan's masterstroke of slipstream sci-fi occupies a deeply strange and liminal space between Clarice Lispector at her most bizarre, Lost Highway, and Ballard's catastrophe novels. It's part road novel and part polit-eco-disaster fantasia, where the unnamed search for the misremembered. All things exist at the edge of memory, and we're never sure whether its reality or dream we're trying to escape. A dark  gem from a writer too long relegated to the realm of the forgotten.
Picked by Jarrod in Fort Greene 
Description
---
In a land devastated by war, a nameless narrator pursues an elusive white-haired woman in the clutches of a government official known only as "The Warden." Neither will giver her up, but a freak ecological apocalypse is indifferent to their rival claims. As a terrifying wall of ice continues its incursion, freezing everything in its path, it seems that only the white-haired woman is truly resigned to the fate of the world. Ice is hailed as classic of science fiction and a definitive work of the slipstream genre. As part of the Peter Owen Cased Classics series, this edition is bound with printed endpapers, head and tail bands and a ribbon marker. The elegant dust jacket features a die cutting of a triangle, while printed on the cover board is the striking artwork of contemporary artist Naomi Frears.
About the Author
---
Anna Kavan (1901-1968), born Helen Woods, was a British novelist who emerged from a Swiss asylum in 1938 with a pen-name adopted from one of her fictional characters. Now a cult figure, her writing has been compared to Kafka, Woolf and Ballard. Christopher Priest is a novelist and science fiction writer whose works include Inverted World and The Prestige.
Praise For…
---
'Ice is her best novel: a sustained and extended metaphor for the descent into, and traverse of, the ice-laden world of the addict ... a marvel of descriptive, chilling writing, rich in action and introspection.' - Christopher Priest
"There is nothing else like it. . . . This ice is not psychological ice or metaphysical ice; here the loneliness of childhood has been magicked into a physical reality as hallucinatory as the Ancient Mariner's." —Doris Lessing
"In Anna Kavan's Ice we are introduced to a trinity of characters who are frozen with the desire to be free. Entering this haunting realm, the reader will crave to plunge deeper into her metallic and poetically surreal universe."  –Patti Smith
"Her stories are . . . rich with a fresh kind of peril."  —New York Times