Men, Women, and Chain Saws: Gender in the Modern Horror Film - Updated Edition (Paperback)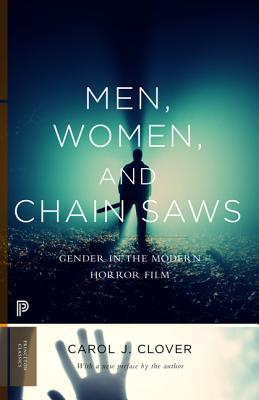 $19.95
Available at our distributor; usually ships in 1-5 days
In case the title doesn't grab you... please, let me lend you a hand, welcoming you into the big ole black hole of gender in horror film studies! As a filmmaker, and a lover of horror, this book just makes me smile. There is a lot to unpack and let me tell you Men, Women, and Chain Saws dives in dissecting the slasher genre off the bat. Who doesn't love a hyper critical view on the male gaze within horror movies? There is just so much to talk about, read it, and let's dish.
Picked by Erika in Prospect Lefferts Gardens
Description
---
From its first publication in 1992, Men, Women, and Chain Saws has offered a groundbreaking perspective on the creativity and influence of horror cinema since the mid-1970s. Investigating the popularity of the low-budget tradition, Carol Clover looks in particular at slasher, occult, and rape-revenge films. Although such movies have been traditionally understood as offering only sadistic pleasures to their mostly male audiences, Clover demonstrates that they align spectators not with the male tormentor, but with the females tormented--notably the slasher movie's final girls--as they endure fear and degradation before rising to save themselves. The lesson was not lost on the mainstream industry, which was soon turning out the formula in well-made thrillers.
Including a new preface by the author, this Princeton Classics edition is a definitive work that has found an avid readership from students of film theory to major Hollywood filmmakers.
-- "The Modern Review.
About the Author
---
Carol J. Clover is the Class of 1936 Professor Emerita in the departments of rhetoric, film, and Scandinavian at the University of California, Berkeley. She is the author of The Medieval Saga.