Games Prisoners Play: The Tragicomic Worlds of Polish Prison (Paperback)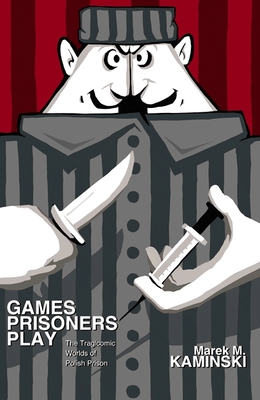 $37.00

Not In Store / Available To Order (allow for shipping time to bookstore or direct-to-home)
Description
---
On March 11, 1985, a van was pulled over in Warsaw for a routine traffic check that turned out to be anything but routine. Inside was Marek Kaminski, a Warsaw University student who also ran an underground press for Solidarity. The police discovered illegal books in the vehicle, and in a matter of hours five secret police escorted Kaminski to jail. A sociology and mathematics major one day, Kaminski was the next a political prisoner trying to adjust to a bizarre and dangerous new world. This remarkable book represents his attempts to understand that world.
As a coping strategy until he won his freedom half a year later by faking serious illness, Kaminski took clandestine notes on prison subculture. Much later, he discovered the key to unlocking that culture--game theory. Prison first appeared an irrational world of unpredictable violence and arbitrary codes of conduct. But as Kaminski shows in riveting detail, prisoners, to survive and prosper, have to master strategic decision-making. A clever move can shorten a sentence; a bad decision can lead to rape, beating, or social isolation. Much of the confusion in interpreting prison behavior, he argues, arises from a failure to understand that inmates are driven not by pathological emotion but by predictable and rational calculations. Kaminski presents unsparing accounts of initiation rituals, secret codes, caste structures, prison sex, self-injuries, and of the humor that makes this brutal world more bearable. This is a work of unusual power, originality, and eloquence, with implications for understanding human behavior far beyond the walls of one Polish prison.
About the Author
---
Marek M. Kaminski is Assistant Professor of Political Science and Mathematical Behavioral Science at the University of California, Irvine. Between 1982 and 1989 he managed Solidarity's underground publishing house STOP.