The Snowman Storybook (Pictureback(R)) (Paperback)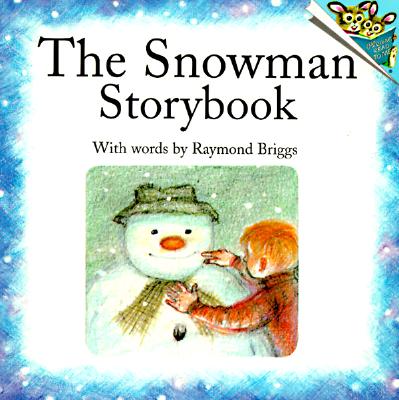 Click on "Ask A Bookseller" to contact us via email for more information about this title.
Not In Store / May Not Be Available To Order (email orders@greenlightbookstore.com for details)
Description
---
Now in Pictureback® format comes Raymond Briggs' award-winning, enchanting story of a young boy and a snowman who share a magical night of friendship, fun, and flying. "The experience is one that neither he nor young readers will ever regret or forget." (Booklist, starred review). Our new Pictureback® format provides simple text written by the author.
About the Author
---
Raymond Briggs was born in London in 1934.  At the age of 15, he  went to Wimbeldon Art School to learn how to draw, as he wanted to become a cartoonist.  But there he was told that cartooning was not a profession for gentlemen and that he ought to be a painter.  Raymond then went on to the Slade School in London to study painting as a full-time student.  During his spare time, he began work on a portfolio of illustrations of all kinds, including jackets and a wide selection of drawings to take to publishers.  After illustrating for advertising, newspapers and books, Raymond discovered that book illustration inspired him the most, since it offered far greater variety and freedom than anything else.  Raymond has always found it unfavorable to sustain a consistent illustration style for a long period of time.  He is always seeking to try something else new and different with his work.  Some of Raymond's best known works are The Snowman , The Man , and The Bear .  The setting for The Snowman is based on Raymond's own house and garden, which is in Sussex, England at the foot of South Downs, a few miles from Brighton.
Praise For…
---
"[The pictures have] the hazy softness of air in snow. A little boy rushes
out into the wintry day to build a snowman, which comes alive in his
dreams that night. The experience is one that neither he nor young
'readers' will ever regret or forget."–Booklist, Starred