Horror Stories: A Memoir (Hardcover)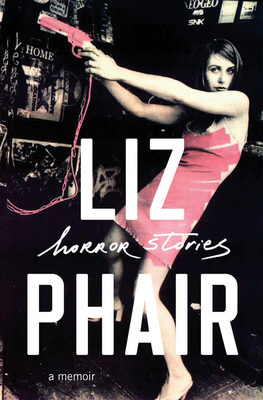 $28.00
Coming Soon - Available for Pre-Order Now
Description
---
From the two-time Grammy-nominated singer-songwriter behind the groundbreaking album Exile in Guyville comes a haunting memoir in stories in the tradition of Patti Smith's M Train

When Liz Phair was just starting out in the Wicker Park, Chicago, music scene in the early 1990s, she encountered some people--mostly men, who didn't respect her and were determined not to see her fail, exactly, because they didn't care enough about her to wish failure on her--they just wanted her to get out of their space, to disappear. "Girly Sound" was the name of the cassettes she used to pass around in those days, and in 1993 those songs became the landmark album Exile in Guyville, which turned Phair, at twenty-five, into a foul-mouthed feminist icon.

Now, like a Gen X Patti Smith, Liz Phair tells the story of her life and career in a memoir about the moments that have haunted her most. Horror is in the eye of the beholder. For Phair, horror is what stays with you--the often unrecognized, universal experiences of daily pain, shame, and fear that make up our common humanity. In Phair's case it means the dangers of falling for "the perfect guy," and the disaster that awaits her; the memory of a stranger passed out on a bathroom floor amid a crowd of girls, forcing her to consider our responsibilities to one another, and the gnawing regret of being a bystander; and the profound sense of emptiness she experienced on the set of her first celebrity photoshoot.

Horror Stories is a literary accomplishment, and reads like the confessions of a friend. It is a book that gathers up all of our isolated shames, bringing us together in our shared imperfection, our uncertainty and our cowardice, smashing the stigma of not being in control. But most importantly, Horror Stories is a memoir that asks questions of how we feel about the things that have happened to us, how we cope with regret and culpability, and how we break the spell of those things, leeching them of their power over us. This memoir is an immersive experience, taking readers inside the most intimate moments of Phair's life. Her fearless prose, wit, and uncompromising honesty transform those deeply personal moments into tales about each and every one of us--that will appeal to both the serious fan and the serious reader.
About the Author
---
Liz Phair began her career in the early 1990s by self-releasing audio cassettes under the name Girly Sound, before signing with the independent record label Matador Records. Her 1993 debut studio album Exile in Guyville has been ranked by Rolling Stone as one of the 500 Greatest Albums of All Time. Phair has sold nearly three million records worldwide and had two Grammy nominations. More than two decades after the release of her debut, Phair's influence over female voices in alternative music can still be felt today.