The Rainbow Goblins (Hardcover)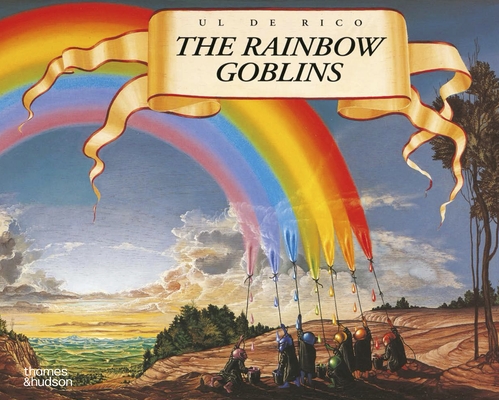 $19.95
Available at our distributor; usually ships in 1-5 days
An original narrative and artwork by Ul de Rico (conceptual artist for The NeverEnding Story) tells the story of seven malevolent, color-thieving goblins in fabulous oil on oak panel landscapes and portraits--if you look closely, you can see the grain! Straight out of 1978 and trippy as hell, The Rainbow Goblins has predictably been the inspiration for a psych rock album or two; a kid's book that isn't just for kids (although, yes, it was one of my absolute favorites growing up)! Great for gifting, great for your own shelf at home--this one's a treasure!
Picked by Kathryn in Fort Greene
Description
---
Since its original publication in 1978, the fantastic colors, amazing detail, and sweeping scope of The Rainbow Goblins have irresistibly invited tens of thousands of children to plunge their imaginations into its vivid world. This charming allegorical tale is once again available in a new edition.