Cat in My Pocket Embroidery: Ten Purrfect Projects (Paperback)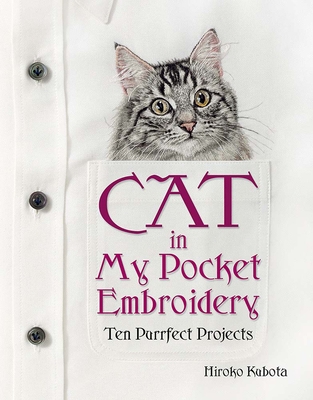 Email orders@greenlightbookstore.com for information about this item.
Out of Print / Unavailable
Description
---
Here's a delightful book for cat fanciers, embroiderers, and anyone wanting to make a unique fashion statement. Hiroko Kubota kicked off a viral sensation with images of the unique embroidered cat shirts that she created for her son. Her online postings captured international attention, which enabled her to sell her apparel for hundreds of dollars. With Cat in My Pocket Embroidery, she shares the secrets of her success, presenting step-by-step directions for reproducing the playful designs.
Kubota's technique allows crafters to "paint with thread" by using a small needle and single strands of colorful embroidery floss. Ten original projects, which include making ready-to-use iron-on transfers, allow crafters to transform ordinary items into works of art that feature adorable felines peering at you.
About the Author
---
Japanese embroidery artist Hiroko Kubota was inspired by her son's love for cats to design the patterns for these remarkable shirts. She sells her creations -- which include other cute, lifelike animals -- on her online shop.