Holiday Blues: A Sweet Holiday Romance (Paperback)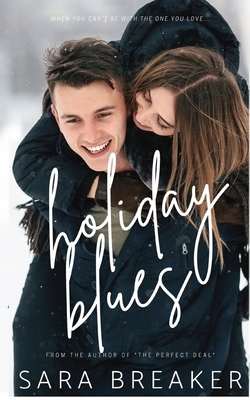 $15.99

Not In Store / Available To Order (allow for shipping time to bookstore or direct-to-home)
Description
---
Snowed in at school over Christmas. What else is there to do? Maybe fall in love with the guy you least expected? Too bad he's dating your roommate...
College junior Ashleigh De Luca has always been happy to go with the flow. Not one to call attention to herself, she's a firm believer in keeping her head down, doing the work, following the plan.
Until one Christmas break when the plan is shot to heck as heavy snow grounds all flights and she's stuck at the school dorms with her flighty roommate Wanda.
And Wanda has all kinds of plans for vacation. Such as bagging the hottest jock in school just because her dull, long-suffering boyfriend Locky is miles away.
But surprise Locky decides to drop in for a visit and is knocking on the door. It's up to Ashleigh to run interference.
Except dull Locky is not so dull anymore. In fact, one look from his intense, puppy dog eyes makes Ashleigh want to step way, way out of her comfort zone.
So exactly who's going to distract whom?
A clean & wholesome standalone young adult/college holiday romance from the author of "The Perfect Deal." Simple, sweet stories and all the happy endings. Check out other books by Sara Breaker.