Red: Teenage Girls in America Write On What Fires Up Their LivesToday (Paperback)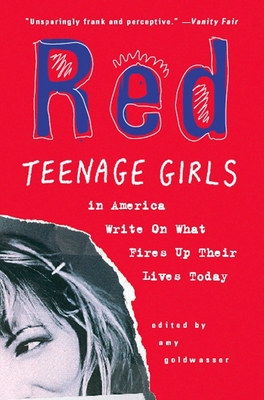 $14.00
Special Order; please call or email to confirm availability
Description
---
?Unsparingly frank and perceptive? (Vanity Fair) personal essays by teenage girls.

For every teen girl who thinks she?s alone, and every adult who?s dared to try to figure her out, comes this eye-opening collection in the spirit of New York Times bestseller Ophelia Speaks. In Red, fifty-eight girls?ranging in age from thirteen to nineteen, and writing from across the spectrum of geographic, socioeconomic, racial, and religious upbringings?share ?heartbreaking, hilarious, and often harrowing? (Francine Prose) essays about everything from politics to pop culture; from post-Katrina New Orleans to Johnny Depp; from the loneliness of losing a best friend to the loathing or pride they feel about their bodies.

The authors of Red are brave and honest documentarians of their own lives. These girls are the best shades of red (not pink): a little bit angry, a lot passionate. They?re on fire, and their essays speak gloriously for the future.
About the Author
---
Amy Goldwasser has edited and written for publications including Seventeen, The New Yorker, Vogue, The New York Times, Salon, New York Magazine, and Outside. She teaches editing in the Columbia Publishing Course and writing at the Lower Eastside Girls Club.