The Gold Coast (Paperback)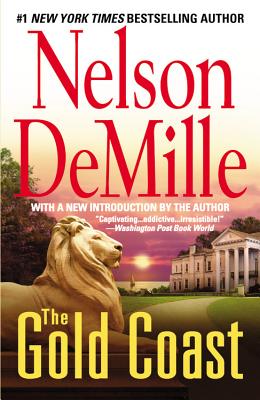 Staff Reviews
---
A not so well to-do married couple in one of the oldest counties of concentrated wealth in America who unexpectedly cross paths with a never well-intending underworld front man in a story written so well that it could as easily be classified as both a literary novel and a crime thriller. Full of suspense and stolidity, sensuousness and savagery, sardonic wit and sanguine virtue, this one left me satisfied on all fronts. 
Picked by Mustafa in Fort Greene
Description
---
Welcome to the fabled Gold Coast, that stretch on the North Shore of Long Island that once held the greatest concentration of wealth and power in America. Here two men are destined for an explosive collision: John Sutter, Wall Street lawyer, holding fast to a fading aristocratic legacy; and Frank Bellarosa, the Mafia don who seizes his piece of the staid and unprepared Gold Coast like a latter-day barbarian chief and draws Sutter and his regally beautiful wife, Susan, into his violent world. Told from Sutter's sardonic and often hilarious point of view, and laced with sexual passion and suspense, THE GOLD COAST is Nelson DeMille's captivating story of friendship and seduction, love and betrayal.
About the Author
---
Nelson DeMille is a former U.S. Army lieutenant who served in Vietnam and is the author of nineteen acclaimed novels, including the #1 New York Times bestsellers Night Fall, Plum Island, The Gate House, The Lion, The Panther and Radiant Angel. His other New York Times bestsellers include The Charm School, Word of Honor, The Gold Coast, Spencerville, The Lion's Game, Up Country, Wild Fire, and The General's Daughter, the last of which was a major motion picture. For more information, you can visit NelsonDeMille.net.