A Stolen Tongue (Paperback)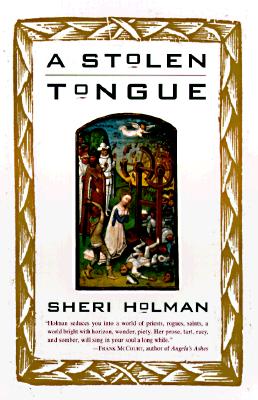 $13.00
Email or call for price.
Description
---
It is 1483. Father Felix Fabri has set sail from Germany to Mount Sinai on a pilgrimage to venerate the relics of the spiritual bride he took when he first swore his vows, the martyr Saint Katherine of Alexandria. Joined by a disturbed young woman who claims that Saint Katherine speaks through her, and her older brother whose intentions are never clear, Felix soon finds his expectations for a pure and holy journey crushed.

Following a tempestuous sea voyage, Felix's group comes ashore to pay homage and celebrate Katherine's life in Greece and Palestine. Each time they come to worship, though, they find that the remains of Katherine's body are being stolen in bits and pieces; her hand, her ear, and then her tongue are missing from their holy resting places.

Desperate to discover the thief and save his saint from such a brutal fate, Felix is thrust into a deep and strange mystery that takes him across the desert and plumbs the depths of his soul. Based on the historical Wanderings of Friar Felix Fabri, this suspenseful and thrilling novel is an irresistible look at how history resonates in the present landscape, and how heaven, through the follies and passions of men, constantly reinvents itself.