Backlash: The Undeclared War Against American Women (Paperback)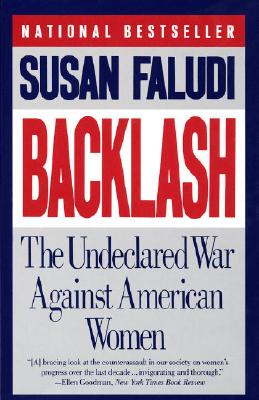 Though the 1970s saw great gains for American women, Backlash focuses instead on the 1980s, a decade revealed through Faludi's reporting as fraught with subtle anti-feminist agitprop and an escalating culture war that enlisted consumerism, mass media, and politics to warp the message of feminism and roll back the gains earned by 1970s activism. The work suggests that those unwilling to learn from feminist history will stumble blindly through its darkest chapters. No less relevant in our own time, Backlash persists as one of the most essential pieces of journalism for understanding the importance of the women's movement in America.
Picked by Austin in Prospect Lefferts Gardens
Description
---
Winner of the National Book Critics Circle award for nonfiction, this controversial, thought-provoking, and timely book is "as groundbreaking as Simone de Beauvoir's The "Second Sex" and Betty Friedan's "The Feminine Mystique,"" -- "Newsweek,"