The Crayon Box That Talked (Board Books)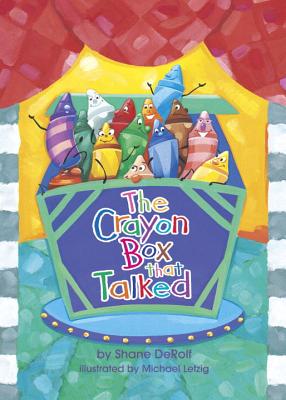 Email or call us for information about purchasing this item.
Description
---
Yellow hates Red, so does Green, and no one likes Orange Can these crayons quit arguing and learn to cooperate? Shane DeRolf's deceptively simple poem celebrates the creation of harmony through diversity. In combination with Michael Letzig's vibrant illustrations, young readers will understand that when we all work together, the results are much more colorful and interesting.
About the Author
---
SHANE DeROLF is the author of six children's books. He is a recipient of the Partners in Public Service Award of Excellence from the National Broadcast Association and a four-time Emmy Award-winning producer, writer, director, and composer. MICHAEL LETZIG is a published author and illustrator of children's books. His work includes Trick or Treat Countdown, The Crayon Box Great Big Flap Book (Great Big Flap Book), and The Crayon Box that Talked.