Embracing Life: Growing Through Love and Loss (Paperback)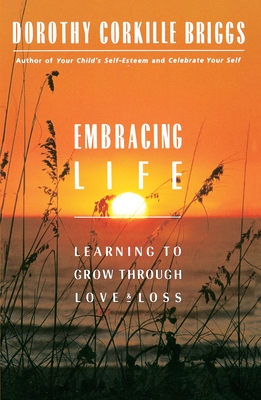 $15.00

Not In Store / Available To Order (allow for shipping time to bookstore or direct-to-home)
Description
---
The author of Celebrate Your Self addresses the changes that everyone must face in life—including death, aging, retirement, and separations from people and places.
 
In today's increasingly complex world, change is one of the few constants. A new job. Remarriage. Relocation. Divorce. Death. Growing up. Moving out and moving on. Dramatic, and often traumatic, each change can leave us feeling confused, anxious, wondering if we can cope. But there can be another way to meet the challenge of change. Rather than resist it, we can embrace it wholeheartedly and use all of life—its losses as well as its triumphs—to discover our own purpose for being in this world. 

Some thoughts included on Embracing Life:
• Life is not about arrival but about the trip.
• Part of high esteem is choosing to anchor in positive values.
• Victims of life-threatening disease learn and teach invaluable secrets. Why wait for cancer or a heart attack to reframe yourself?
• If there is not room for failure in your life, there is not room for risk or growth.
• You are the gift. You are the treasure. You are already "there." Accept this as so.
 
Drawing on different forms of therapies, philosophies, and spiritual teachings, as well as her own writings on self-esteem, Dorothy Corkille Briggs has written three books on personal development and growth that have sold close to a million copies. With Embracing Life, Your Child's Self-Esteem, and Celebrate Your Self, she has provided insight for people seeking a rich and rewarding life.