At Last: A Novel (The Patrick Melrose Novels #5) (Hardcover)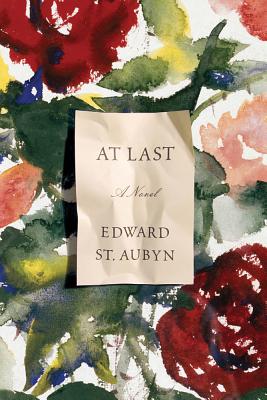 $25.00
Email orders@greenlightbookstore.com for information about this item.
Other Books in Series
This is book number 5 in the The Patrick Melrose Novels series.
Description
---
A New York Times Notable Book of 2012

One of The Telegraph's Best Fiction Books 2011

One of Esquire's Best Books of 2012

One of TIME's Top 10 Fiction Books of 2012

Here, from the writer described by The Guardian as "our purest living prose stylist" and whom Alan Hollinghurst has called "the most brilliant English novelist of his generation," is a work of glittering social comedy, profound emotional truth, and acute verbal wit. At Last is also the stunning culmination of one of the great fiction enterprises of the past two decades in the life of the English novel.

As readers of Edward St. Aubyn's extraordinary earlier works—Never Mind, Bad News, Some Hope, and the Man Booker Prize finalist Mother's Milk—are well aware, for Patrick Melrose, "family" has always been a double-edged sword. At Last begins as friends, relatives, and foes trickle in to pay final respects to his mother, Eleanor. An American heiress, Eleanor married into the British aristocracy, giving up the grandeur of her upbringing for "good works" freely bestowed on everyone but her own son, who finds himself questioning whether his transition to a life without parents will indeed be the liberation he had so long imagined.

The service ends, and family and friends gather for a final party. Amid the social niceties and social horrors, Patrick begins to sense the prospect of release from the extremes of his childhood, and at the end of the day, alone in his room, the promise some form of safety. . . at last.
About the Author
---
Edward St. Aubyn was born in London. His acclaimed Patrick Melrose novels are Never Mind, Bad News, Some Hope, Mother's Milk (winner of the Prix Femina étranger and short-listed for the Man Booker Prize), and At Last. The series was made into a BAFTA Award–winning Sky Atlantic TV series starring Benedict Cumberbatch. St. Aubyn is also the author of A Clue to the Exit, On the Edge (short-listed for the Guardian Fiction Prize), Lost for Words (winner of the Bollinger Everyman Wodehouse Prize), and Dunbar, his reimagining of King Lear for the Hogarth Shakespeare project.
Praise For…
---
" . . . one of the most amazing reading experiences I've had in a decade. After all the suffering and torment and despair that Patrick Melrose has been through over the years, [St. Aubyn] leaves him in a very interesting place, and he does it all with his incredible examination of the sweep of time and the way our understanding of people changes over decades. All of that is done with this incredible, biting, witty, hilarious prose style, the elegant, classic English sentences that he writes and these amazing put-downs, and he's great at dissecting an entire social world with a really wicked scalpel." —Michael Chabon, The Los Angeles Times

"Remarkable . . . In order to understand what makes these novels so exceptional, it's better to open any one of them at random, marveling at the precise observations and glistening turns of phrase, not to mention dialogue witty enough to make our own most clever conversations sound like . . . well, like St. Aubyn's Princess Margaret." —Francine Prose, The New York Times Book Review

"[At Last] offers up everything that one could hope for in a good novel." —Christopher A. Gellert, The Washington Square News

"St. Aubyn's skill with characterization, his dissection of how a personality warps, settles, or improves over time, is nowhere more evident than in his aging of Patrick, whose mood and mental state are a gauge for the tone of each novel. . . At Last is far less dramatic than any previous Melrose book, although the humor and perfectly observed dialogue remain. Its calm is entirely suited to the wisdom Patrick Melrose has painfully, finally earned." —Victoria Beale, The New Republic

"St. Aubyn writes with exquisite control and a brilliant comic touch. . . An intelligent and surprisingly hopeful novel, a fitting conclusion to one of the best fictional cycles in contemporary fiction." —Anthony Domestico, The Boston Globe

"You have to drill down pretty far and pretty mercilessly to get to the vulnerable, human soul of someone like Patrick. But St. Aubyn does, and he mines extraordinary amounts of humor and pathos out of Patrick's thin, bedraggled life. . . St. Aubyn's prose recalls Virginia Woolf's; it has the same combination of lyricism and precision." —Lev Grossman, Time

"Piercing. . . Mr. St. Aubyn shares Patrick's gift for observation, and his radar for pictorial and emotional detail enables him to capture just about anything in his pointillist prose." —Michiko Kakutani, The New York Times

"On every page of St. Aubyn's work is a sentence or a paragraph that prompts a laugh, or a moment of enriched comprehension." —James Wood, The New Yorker

"Delightfully packed with gross privilege, dysfunction, and savage humor." —Deirdre Foley-Mendelssohn, The Paris Review (staff pick)

"St. Aubyn's humor and elegance transform harrowing subject matter into irresistible prose." —Maura Egan, W Magazine

"With lacerating humor and razor sharp imagery, St. Aubyn continues to work out his themes: the follies of the British upper class, the 'psychological impact of inherited wealth,' the complex dynamics between parent and child." —Mary Ellen Quinn, Booklist

"Stunning, sparkling fiction. . . Deeply affecting." —Sam Sacks, The Wall Street Journal

"It's tough competition for the most-underrated writer in the English language--there's plenty of neglect to go around -- but if you put a Colt Commander to my head (see below) I might well say it's St. Aubyn, the chronically under-published chronicler of abuse, dysfunction, alcoholism and worse in the English upper classes. At Last is the final novel, one thinks, in his series about his alter ego, the neurotic Patrick Melrose. It's pretty much a lock to be one of the funniest, saddest, most beautiful books of the year." —Lev Grossman, Time

"The Melrose novels by Edward St. Aubyn are a masterwork for the 21st century. Written by one of our greatest English prose stylists, they present a cornucopia of humor, pathos, razor sharp judgment, pain, joy, and everything in between." —Alice Sebold, author of The Lovely Bones

"Sparkling . . . With the wit of Wilde, the lightness of Wodehouse, and the waspishness of Waugh, [St. Aubyn] wraps his fancy prose style around the self in extremis ("suffocated, dropped, born of raped as well as born to be raped"), situations more familiar to readers of Cooper or Burroughs." —Zadie Smith, Harper's

"A miraculously wrought piece of art." —Suzi Feay, The Financial Times

"St. Aubyn's technique is to crystallise emotional intensity into sentences of arctic beauty, which can be caustically witty or brutal. His novels are uncommonly well controlled, and thus their impact is all the more powerful… In At Last this crystallisation and control are on glittering display…We have reached the pinnacle of a series that has plunged into darkness and risen towards light. At Last is both resounding end and hopeful beginning." —Philip Womack, The Telegraph

"Ferociously funny, painfully acute and exhilaratingly written. . . Brimming with witty flair, sardonic perceptiveness and literary finesse." —Peter Kemp, The Sunday Times

"The thing that everyone loves about this man . . . is that his prose has an easy charm that masks a ferocious, searching intellect. As a sketcher of character, his wit -- whether turned against pointless members of the aristocracy or hopeless crack dealers -- is ticklingly wicked. As an analyser of broken minds and tired hearts he is as energetic, careful and creative as the perfect shrink." —Melissa Katsoulis, The Times