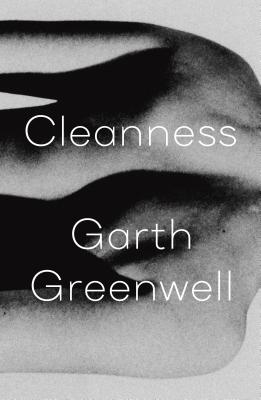 $26.00
Email orders@greenlightbookstore.com for information about this item.
January 2020 Greenlight First Editions Club Selection
January 2020 Indie Next List
---
"Cleanness is a trance-inducing read. I started this book and was immediately swept up in it, and before I knew it, hours had passed. Greenwell describes human relationships in raw, beautiful detail while also exploring the power dynamics at play. If Cleanness is not one of my favorite books of 2020, it will have been a spectacular year for books."
— Hunter Gillum, Beaverdale Books, Des Moines, IA
Description
---
Longlisted for the Prix Sade 2021
Longlisted for the Joyce Carol Oates Prize
Longlisted for the Gordon Burn Prize

A New York Times Notable Book of 2020
A New York Times Critics Top Ten Book of the Year
Named a Best Book of the Year by over 30 Publications, including The New Yorker, TIME, The Washington Post, Entertainment Weekly, NPR, and the BBC

In the highly anticipated follow-up to his beloved debut, What Belongs to You, Garth Greenwell deepens his exploration of foreignness, obligation, and desire

Sofia, Bulgaria, a landlocked city in southern Europe, stirs with hope and impending upheaval. Soviet buildings crumble, wind scatters sand from the far south, and political protesters flood the streets with song.

In this atmosphere of disquiet, an American teacher navigates a life transformed by the discovery and loss of love. As he prepares to leave the place he's come to call home, he grapples with the intimate encounters that have marked his years abroad, each bearing uncanny reminders of his past. A queer student's confession recalls his own first love, a stranger's seduction devolves into paternal sadism, and a romance with another foreigner opens, and heals, old wounds. Each echo reveals startling insights about what it means to seek connection: with those we love, with the places we inhabit, and with our own fugitive selves.

Cleanness revisits and expands the world of Garth Greenwell's beloved debut, What Belongs to You, declared "an instant classic" by The New York Times Book Review. In exacting, elegant prose, he transcribes the strange dialects of desire, cementing his stature as one of our most vital living writers.
About the Author
---
Garth Greenwell is the author of What Belongs to You, which won the British Book Award for Debut of the Year, was longlisted for the National Book Award, and was a finalist for six other awards, including the PEN/Faulkner Award and the Los Angeles Times Book Prize. A New York Times Book Review Editors' Choice, it was named a Best Book of 2016 by over fifty publications in nine countries, and is being translated into a dozen languages. His fiction has appeared in The New Yorker, The Paris Review, A Public Space, and VICE, and he has written criticism for The New Yorker, the London Review of Books, and the New York Times Book Review, among others. He lives in Iowa City.
Praise For…
---
"Incandescent ... [Greenwell's] writing about sex is altogether scorching. You pick his novels up with asbestos mitts, and set them down upon trivets to protect your table from heat damage ...Greenwell has an uncanny gift, one that comes along rarely."
—Dwight Garner, The New York Times Book Review

"Extraordinary ... The overall effect is even more impressive than [What Belongs to You] ... The range in these stories is part of their triumph and part of what makes their existential sorrow so profound ... Incomparably bittersweet ... Brilliant."
—Ron Charles, The Washington Post

"The casual grandeur of Garth Greenwell's prose, unfurling in page-long paragraphs and elegantly garrulous sentences, tempts the vulnerable reader into danger zones . . . These stories are masterpieces of radical eroticism, but they wouldn't have the same impact if they didn't appear in a gorgeously varied narrative fabric, amid scenes of more wholesome love, finely sketched vistas of political unrest, haunting evocations of a damaged childhood, and moments of mundane rapture. Tenderness, violence, animosity, and compassion are the outer edges of what feels like a total map of the human condition."
—Alex Ross, The New Yorker (Best Books of 2020)

"Greenwell is a relentless truth-teller with a poet's eye for detail and a shimmering prose style that's reason enough to read the book."
—Jim Zarroli, NPR Books (Best Books of 2020)

"Greenwell is among our finest writers on sex and desire."
—Adrienne Westenfeld, Esquire (Best Books of 2020 So Far)

"An aching examination of intimacy and power."
—Annabel Gutterman, TIME (Best Books of 2020 So Far)

"Exquisite ... Greenwell displays a precocious ability to take readers into his narrator's mind and body ... Greenwell submerges readers in the bedroom, sharing his protagonist's intense attractions and doubts ... Greenwell's prose sings, even as much of the music occurs in the rests. This writer understands beauty and loss, sorrow and hope, his fluid writing making the telling seem effortless."
—Martha Ann Toll, NPR Books

"[Cleanness] is, quite simply, a work of genius that will change the way you understand the world and your place in it."
—Bethanne Patrick, The Washington Post

"Gorgeous."
—Leah Greenblatt, Entertainment Weekly

"In much the way that other male American writers, such as Hemingway, Baldwin and Edmund White, have chosen Paris as the place in which their lone protagonist can be tested and changed, Greenwell uses Sofia, the capital of Bulgaria, as his cauldron ... [He] displays an extraordinary skill at handling time ... [The titular story is] an exquisite piece of writing."
—Colm Toibin, The New York Times Book Review

"An electrifying portrait of sex's power to lacerate and liberate, to make and unmake our deepest selves … [Greenwell] melds an incantatory cadence with the catechistic language of porn, which is ridiculous until you're 'lit up with a longing that makes it the most beautiful language in the world.' … Intimately powerful."
—Julian Lucas, Harper's

"Absolutely spellbinding . . . Exquisite in its handling of what for many readers will be taboo territory."
—Michael Upchurch, The Boston Globe

"It's difficult to explain just how much depth there is to Greenwell's writing; suffice it to say there are things he accomplishes, emotional destinations he reaches in the course of a sentence that many other writers can't get to over the course of a whole novel."
—Omar El Akkad, The Millions

"Greenwell may be the finest writer of sex currently at work. He is certainly the most exhilarating ... A glorious, affirmative vision."
—Michael Lapointe, The TLS (UK)

"Greenwell's writing—long, dense sentences that often seem to act as heat-seeking missiles—seems married perfectly to the form of this book, where the usual narrative stitching of a novel is done away with. What we are left with are precise evocations of emotion and heat (and what heat! There is so much heat in this book it is sometimes difficult to hold). [Cleanness] thrums with life; it invites readers to a state of higher intensity, such that as you move through it you begin to feel an awareness of and an awe at the possibility that life could actually be lived that way."
—Nellie Hermann, Los Angeles Times

"The narrator's quest for self-knowledge seems to intensify in moments of intimacy, and Greenwell's erotic prose is notably explicit and lucid, shorn of decorous metaphor ... It is commonplace to think of sex—especially the anonymous, boundary-testing, sometimes unsafe sex that the protagonist seeks out—as a release from the prison of self. For Greenwell, though, sex is never a means to blot out thought but instead an opportunity for heightened awareness."
—Dennis Lim, BookForum

"[Greenwell] writes beautiful sentences. There is no superfluous or perfunctory language, and no matter how turbulent or overwrought the content of what he is describing, the prose is always scrupulously controlled . . . The reader is treated to his unfailingly intelligent observations, his acute ability to describe what he sees and thinks and feels. . . . The spell does not break."
—Sigrid Nunez, The New York Review of Books

"Transfixing ... Greenwell's narrator is a poet of self-abasement, keenly attuned to the notion of size, of taking up too much space, and its centrality to queer experience ... But at the same time he is intensely self-aware, sensitized to the redemptive properties of love and intimacy, which take form in the sinuous rhythms of his words."
—Jake Nevins, The New York Times

"Intense, emotional and super-sexy ... The ebb and flow of feeling [is] so intensely and precisely rendered by Greenwell that it feels almost indecent to be privy to something so intimate."
—Francesca Carington, The Sunday Telegraph (UK), Novel of the Week

"Greenwell is a great stylist, with the tone and structure of his sentences shifting each time his central character changes position in the narrative ... In a single sentence he manages to juxtapose ideas in such a way as to create a shiver of recognition in the reader."
—Alan Murrin, The Spectator (UK)

"Stunning . . . Greenwell's fearless, introspective stories probe the private regions of a gay man's heart, whose unstable ground, rocked by seismic passions and deeply buried rage, is as likely to split open as to flower."
—Steven Tagle, them.

"Greenwell's writing on language, desire, and sex in all their complex choreography vibrates with intensity, reading like brainwaves and heartbeats as much as words. Concerned with intimacy, its performance, and the inevitability of becoming and being oneself, this is in every way an enriching, deepening follow-up."
—Booklist (Starred)

"The narrator [of Cleanness] pushes more sexual boundaries this time, and Greenwell admirably pushes them too by depicting those desires with an unflinching frankness. Sadomasochism, unprotected sex, the narrator's voyeuristic attraction to one of his students: They are all elements of the story, portrayed in Greenwell's precise, elegant style . . . Brave and beautiful."
—Kirkus Review (Starred)

"A young American teacher's reckonings with intimacy and alienation compose the through line of Greenwell's elegant and melancholy volume . . . Greenwell writes about sex as a mercurial series of emotional states and is lyrical and precise in his descriptions of desires and motivations he suggests are not subject to control or understanding. This is a piercingly observant and meticulously reflective narrative."
—Publishers Weekly

"Few writers capture the dirt and shine of desire, how love and lust can brutalize and soothe, like Greenwell, the author of 2016's game-changing What Belongs to You. Here, in this frequently breathtaking novel-in-stories, he follows a nameless American narrator walking among the shadows of Bulgaria's underground gay scene in search of 'the key to the latch of the self.'"
—Michelle Hart, O: The Oprah magazine online (Most Anticipated)

"If you read gay literary phenom Greenwell's last novel, What Belongs to You, think of this as a sequel that doesn't let chronology worry it...Look forward to more of the exquisite, high-wire sex writing that has earned Greenwell his reputation."—Hillary Kelly, Vulture (Most Anticipated)

"A tale of tumultuous romances, [Cleanness] is explicitly—almost incandescently—erotic. In scenes containing both tenderness and violence, Greenwell showcases his powers as a taxonomist of touch."
—Cornelia Channing, Paris Review (Staff Pick)

"No contemporary writer I know of conveys desire better than Garth Greenwell. His second book of fiction, Cleanness, is an audacious wonder, whose nine stories of intensely textured personal interactions form an unusually hard to define novelistic whole. The book is an argument against convention, both structurally and on the character level—the melding of forms makes Cleanness feel both unique and familiar as it explores the boundaries of longing and the turbulence of love."
—Adam Dalva, Guernica

"Cleanness is a sublime book, transcending not only autofiction or LGBTQ writing, but the very barrier between stories and novel, fiction and non-fiction."
—Ian J. Battaglia, The Chicago Review of Books

"The intense elegance of Garth Greenwell's prose—even when he's describing rough sex or embarrassing passes or drunkenness—always startles me. It's insane that anyone should be this good at writing, that anyone should be able to stir up the emotions of strangers so quickly, so deftly."
—Emily Temple, LitHub

"[Cleanness] hones in on queer desire, shame, and trauma. Greenwell's prose is lyrically brutal and filled with anger, regret, disappointment, and, mostly importantly, eros. Greenwell is a master at writing about longing, but is also expert at navigating emotionally fraught sex scenes that can quickly descend into scenes of detachment, alienation, and violence; Cleanness is devastating."
—Josh Vigil, Full Stop

"Searingly immediate and authentic ... The theme beneath the flesh is powerful and subtle: a quest for the kind of intimacy which, rather than confirming a lover's identity, upends it." -- The Economist

"Cleanness exposes readers to love & sex in all of its messy iterations, & it does so with a deftness of language that makes Greenwell one of the most accomplished writers of our era."
—Jarrett Neal, The Chicago Review of Books

"In this magnificently controlled book, Greenwell places himself in a queer canon that is at some remove from the queer men coming of age more recently … It is deeply radical to reclaim the "filthy" spaces of queer longing, to find, again, the guilt or the complicity in the violence enacted by one queer man on another, all things that feel more and more excised from queer writing … Somehow, Cleanness avoids all that."
–Kamil Ahsan, AV Club

"Like the work of Jean Genet before him, Greenwell transforms individual appetites into expressions of unlikely commonality. His fictions depict moments of epiphanic desperation—shame, pleasure, remorse, and ecstasy—in which the mysteries of spirit and flesh are rendered briefly legible … There are also moments of almost unbearable gentleness in Cleanness, sentences that feel like pressing on soft tissue."
–Dustin Illingworth, The Baffler

"I was grateful for this book, as if it had been written for me alone … Greenwell writes about moments of nuance with unrelenting precision, seeking not to flatten them but to fan them out into an array displaying their every possible shade. His structure reflects that gentle exploration: the sentences revise and layer over themselves, and the sections of the book, each of which could stand alone as its own story, seem to inhale and exhale into one another, as if in waves, drawing the water and sending it out again against the shore."
--Nadja Spiegelman, Paris Review (Staff Pick)

"Beautifully written … Harrowing and mesmerizing … This is an extraordinary, disturbing, visceral novel that seduces as much as it scalds."
–Sam Coale, Providence Journal

"Filled with stunning poetic prose alongside spare, cutting exposition … Gorgeous, achingly earnest and sincere … Cleanness is a novel about desire. A novel about love. About being human."
–Laura Calaway, The Literary Review

"If art has any political value it comes when it is chewed, digested, reacted to … Greenwell does precisely this in Cleanness … His prose inhabits and describes spaces of unbounded connection, on the streets and in the sheets."
–Ben Miller, LitHub

"Beautiful and moving ... Greenwell, in his writing, conveys a palpable sense of unconstrained emotion and passion."
—Bill Burton, The Provincetown Independent

"I don't know how Garth Greenwell writes such delicate, profane fiction. These stories are grace and salt, tenderness and shadow. Reading this book made me want to sit with my emotions and desires; it made me want to be a better writer."
—Carmen Maria Machado, author of Her Body and Other Parties

"Garth Greenwell writes with remarkable power, vulnerability and an operatic beauty. Such is the compelling journey of the characters of this book that we come to a new understanding of the body, loneliness, risk, desire and even anguish, but also a tenderness, a hard-won grace that can and does transform. What he leaves us with is an absolute truth—love is what drives us all towards light, towards any kind of redemption, but we must earn it, we must give all to it."
—Chris Abani, author of The Secret History of Las Vegas

"An unbearably wonderful, eloquently sexual, thoughtful, emotional, delight of a novel—Garth Greenwell writes like no one else."
—Eimear McBride, author of A Girl Is a Half-formed Thing

"Garth Greenwell, whose first book is a masterpiece, amazingly has written a second book that is also a masterpiece. The great enterprise that Joyce and Lawrence began—to write with utter literal candor about sex, grounding one's moral life and philosophical insight in what that candor reveals about us—finds fulfillment, a late apotheosis, in Greenwell's work. Cleanness is the act of a master."
—Frank Bidart, author of Half-light: Collected Poems 1965-2016

"In Cleanness, I found an end to a loneliness I didn't know—until now—how to describe. Greenwell maps the worlds our language walls off—sex, love, shame and friendship, the foreign and the familiar—and finds the sublime. There are visceral shocks like I've never encountered in print, and they delighted me, again and again. With each plunge we take beneath the surface of life, lost and new worlds appear. This could only be the work of a master."
—Alexander Chee, author of How to Write an Autobiographical Novel

"Garth Greenwell is an intensely beautiful and gorgeous writer. I can think of no contemporary author who brings as much reality and honesty to the description of sex—locating in it the sublime, as well as our deepest degradation, sweetness, confusion, and rage. Most American literature seems neutered by comparison. His perfect noticing extends to the way we experience love and loneliness, the feeling of exile, and the eternal search for home."
—Sheila Heti, author of Motherhood

"Cleanness is an impressive book: moving, radical, both beautiful and violent, unexpected. Garth Greenwell is a major writer, and his writing provides us tools to affirm ourselves, to exist— to fight."
—Édouard Louis, author of The End of Eddy