Luxury, Fashion and the Early Modern Idea of Credit (Perspectives in Economic and Social History) (Paperback)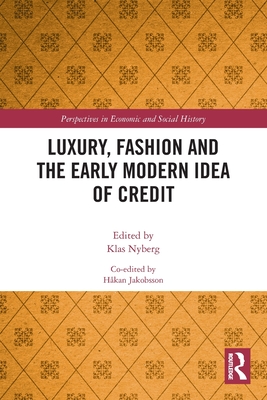 Click on "Ask A Bookseller" to contact us via email for more information about this title.
Description
---
Luxury, Fashion and the Early Modern Idea of Credit addresses how social and cultural ideas about credit and trust, in the context of fashion and trade, were affected by the growth and development of the bankruptcy institution.
Luxury, fashion and social standing are intimately connected to consumption on credit. Drawing on data from the fashion trade, this fascinating edited volume shows how the concepts of credit, trust and bankruptcy changed towards the end of the early modern period (1500-1800) and in the beginning of the modern period. Focusing on Sweden, with comparative material from France and other European countries, this volume draws together emerging and established scholars from across the fields of economic history and fashion.
This book is an essential read for scholars in economic history, financial history, social history and European history.