Maternal-Fetal and Obstetric Evidence Based Guidelines, Two Volume Set, Fourth Edition (Maternal-Fetal Medicine) (Other)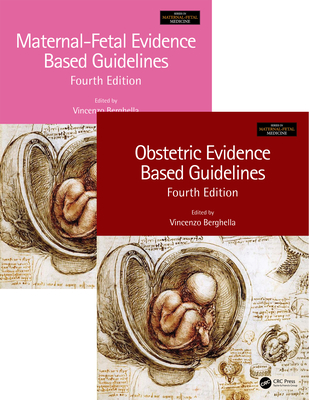 $230.00
Email orders@greenlightbookstore.com for information about this item.
Description
---
Designed for easy revision of the key points, key references, and key management stages, the two volumes in this set review the evidence for best practice, presenting the reader with the right information, in the right format, summarized in easy-to-use tables and algorithms. Each guideline is designed to "make it easy to do it right", with appropriate use of proven interventions. The quality of evidence available is graded so that a well-informed clinician can improve the health of mother and baby by providing quality care.
*Offers an easy-to-assimilate guide to the key points in maternal-fetal and obstetric practice
*Supplies an invaluable resource for those revising topics for professional or clinical requirements
*Ensures providers of care can locate the best intervention quickly and confidently
About the Author
---
Vincenzo Berghella is Director, Division of Maternal-Fetal Medicine, at Thomas Jefferson University Hospital, Philadelphia, PA, USA. A former President of the Society for Maternal-Fetal Medicine, he is Editor-in-Chief and founder for American Journal of Obstetrics & Gynecology MFM; also works on the editorial team for Journal of Maternal Fetal & Neonatal Medicine, British Journal of Obstetrics & Gynecology, and the Cochrane Review; he is Oral Examiner for American Board of Obstetrics and Gynecology: Maternal-Fetal Medicine.