Dance Legacies of Scotland: The True Glen Orchy Kick (Hardcover)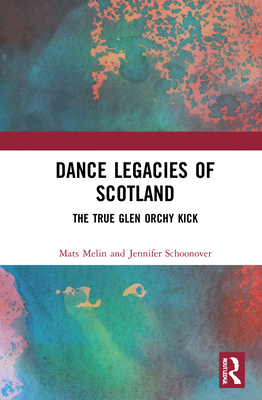 Click on "Ask A Bookseller" to contact us via email for more information about this title.
Description
---
Dance Legacies of Scotland compiles a collage of references portraying percussive Scottish dancing and explains what influenced a wide disappearance of hard-shoe steps from contemporary Scottish practices.
Mats Melin and Jennifer Schoonover explore the historical references describing percussive dancing to illustrate how widespread the practice was, giving some glimpses of what it looked and sounded like. The authors also explain what influenced a wide disappearance of hard-shoe steps from Scottish dancing practices. Their research draws together fieldwork, references from historical sources in English, Scots, and Scottish Gaelic, and insights drawn from the authors' practical knowledge of dances. They portray the complex network of dance dialects that existed in parallel across Scotland, and share how remnants of this vibrant tradition have endured in Scotland and the Scottish diaspora to the present day.
This book will be of interest to scholars and students of Dance and Music and its relationship to the history and culture of Scotland.
About the Author
---
Mats Melin is a lecturer at University of Limerick, Ireland. He has worked and performed extensively in Angus, Sutherland, the Scottish Highlands, the Hebrides, Orkney, and Shetland, promoting Scottish traditional dance in schools and communities.Jennifer Schoonover is a dancer and choreographer. She teaches movement principles, improvisation, dance pedagogy, and dance modalities including Cape Breton Step, Ceilidh, Highland, and Scottish Country dancing.