Harry Sylvester Bird: A Novel (Hardcover)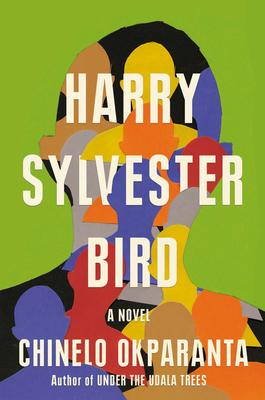 $27.99

Not In Store / Available To Order (allow for shipping time to bookstore or direct-to-home)
July 2022 Greenlight First Editions Club Pick
Description
---
"Disarmingly funny." - The New York Times
From the award-winning author of Under the Udala Trees and Happiness, Like Water comes a brilliant, provocative, up-to-the-minute satirical novel about a young white man's education and miseducation in contemporary America.
Harry Sylvester Bird grows up in Edward, Pennsylvania, with his parents, Wayne and Chevy, whom he greatly dislikes. They're racist, xenophobic, financially incompetent, and they have quite a few secrets of their own. To Harry, they represent everything wrong with this country. And his small town isn't any better. He witnesses racial profiling, graffitied swastikas, and White Power signs on his walk home from school. He can't wait until he's old enough to leave. When he finally is, he moves straight to New York City, where he feels he can finally live out his true inner self.
In the city, he meets and falls in love with Maryam, a young Nigerian woman. But when Maryam begins to pull away, Harry is forced to confront his identity as he never has before—if he can.
Brilliant, funny, original, and unflinching, Harry Sylvester Bird is a satire that speaks to all the most pressing tensions and anxieties of our time—and of the history that has shaped us and might continue to do so.
About the Author
---
CHINELO OKPARANTA was born and raised in Port Harcourt, Nigeria. Her debut short story collection, Happiness, Like Water, was nominated for the Nigerian Writers Award, long-listed for the Frank O'Connor International Short Story Award, and was a finalist for the New York Public Library Young Lions Fiction Award, as well as the Etisalat Prize for Literature. Her first novel, Under the Udala Trees, was nominated for numerous awards, including the Kirkus Prize and Center for Fiction First Novel Prize, and was a New York Times Book Review Editor's Choice. She has published work in The New Yorker, Granta, Tin House, the Kenyon Review, AGNI, and other venues, and was named one of Granta's Best of Young American Novelists. She received her MFA from the Iowa Writers' Workshop, and she is currently Associate Professor of English and Creative Writing at Swarthmore College.
Praise For…
---
"In this oddly affecting novel…Okparanta has laid bare some of our most vexing issues on race and identity, most notably those involving extremism and intolerance. Her unorthodox approach invites us—at our own risk—on an offbeat journey at once rattling and revealing." — Minneapolis Star Tribune
"Irreverent and compassionate at once, Okparanta interrogates our current moment. In her hands, humor is a weapon, a tool, and a salve. You will laugh until you cry, or maybe you will cry until you laugh." — Tayari Jones, author of An American Marriage and Silver Sparrow
"In her long-anticipated sophomore novel Harry Sylvester Bird, Chinelo Okparanta deftly slips into a new skin to deliver a scathing and incisive look at white America. A must-read for everyone committed to the work of anti-racism, Harry Sylvester Bird is both a delightfully unsettling and deeply necessary political text; a timely triumph of satire by one of our finest literary minds." — Akwaeke Emezi, author of The Death of Vivek Oji
"Bleak and biting, but often disarmingly funny." — New York Times
"Arresting, bold, and exactly the kind of book we need right now. Harry Sylvester Bird is haunting in the best way possible. It is truly thrilling to read such an unapologetic point of view from such a masterful storyteller." — Angie Cruz, author of Dominicana
"Chinelo Okparanta is one of our finest writers, and Harry Sylvester Bird is her finest book yet: funny, moving, and (in the best sense of the word) incendiary." — David Leavitt, author of Shelter in Place
"Chinelo Okparanta has written a biting, deftly written satire that throws into sharp relief contemporary politics around identity, race, and nationalism. Harry Sylvester Bird is an enigmatic narrator whose fumbling efforts at self-actualization and romance remind us of the universal struggle to know oneself and to be more than the prejudices we've inherited." — Naomi Jackson, author of The Star Side of Bird Hill
"Chinelo Okparanta's new book has its finger firmly on the American zeitgeist. It is provocative in its look at race today, it is thoughtful, but most of all it is beautifully written." — Helon Habila, author of Travelers and Oil on Water
"Ambitious and daring." — Booklist
"Incisive and innovative. . .Harry Sylvester Bird is a bildungsroman for our time: a coming-of-race novel.... [and] raises questions about whiteness, identity and its limits, and the psychology, politics, and culture of race. [The novel] utilizes a potent mix of satire and horror to produce the creeping uneasiness that infuses so much of the American psyche right now. Okparanta is also exploring a (or perhaps the) tension at the center of American Literature." — Washington Independent Review of Books
"A tart questioning exploration of how deep racism runs." — Kirkus Reviews
"Inventive." — Publishers Weekly