Leaving a Trace: On Keeping a Journal (Paperback)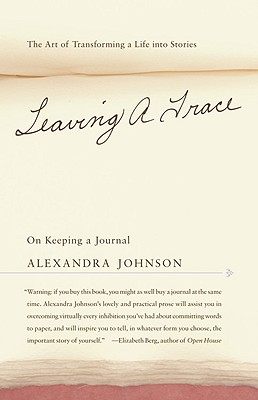 Click on "Ask A Bookseller" to contact us via email for more information about this title.
Description
---
An inspirational, practical and literate guide to starting and keeping a journal - and transforming it into something permanent like a memoir or a novel.

Leaving A Trace is a practical guide to keeping a journal successfully and transforming it into future projects. Each chapter features both narrative and tailored exercises for beginning and committed diarists. Beginners will turn first to quick ways to overcome inhibitions, get started and stay on course. Seasoned chroniclers will start diaries with a new slant: they will learn how to trigger inspiration with creative brainstorming exercises; how to note patterns in diaries they already have and how to shape their material.