Outstanding in Their Field: How Women Corporate Directors Succeed (Hardcover)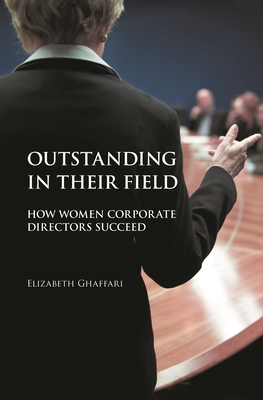 Click on "Ask A Bookseller" to contact us via email for more information about this title.
Description
---
This book blazes a trail. Rather than focusing on lack of opportunity or loudly calling for the appointment of more women to boards, it simply shows women what they can do to get on boards. In its pages, businesswomen will gain refreshing insights into the many opportunities that exist for them to rise to leadership.
The result of two years' research and interviews, the book identifies specific steps a woman can take to become qualified and competent to serve at the very top--as a director on a for-profit corporate board. Arguing that women need to learn from the leaders, the author lets 15 female directors tell the truth about how to find a seat at the table. Each story is different; no one path or decision worked for every woman. Their advice closes each chapter, providing encouragement and perspective from over three decades of practical experience with public company boards.
About the Author
---
Elizabeth Ghaffari is president and CEO of Technology Place Inc., Santa Monica, CA, a technology advisory firm.