A Feather on the Breath of God: A Novel (Paperback)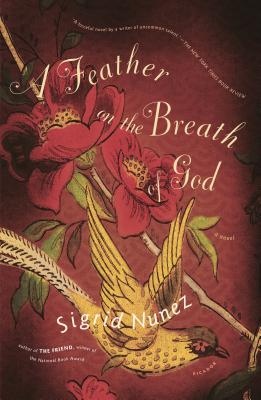 Description
---
From Sigrid Nunez, the National Book Award-winning author of The Friend, comes A Feather on the Breath of God: a mesmerizing story about the tangled nature of relationships between parents and children, between language and love

A young woman looks back to the world of her immigrant parents: a Chinese-Panamanian father and a German mother. Growing up in a housing project in the 1950s and 1960s, she escapes into dreams inspired both by her parents' stories and by her own reading and, for a time, into the otherworldly life of ballet. A yearning, homesick mother, a silent and withdrawn father, the ballet--these are the elements that shape the young woman's imagination and her sexuality.
About the Author
---
Sigrid Nunez is the author of the novels A Feather on the Breath of God, The Last of Her Kind and For Rouenna. She has received several awards, including a Whiting Writers' Award, the Rome Prize in Literature, and a Berlin Prize Fellowship. She lives in New York City.
Praise For…
---
"A forceful novel by a writer of uncommon talent." —The New York Times Book Review

"This is a very honest, painful book, almost relentless in its objectivity. The heroine's Chinese father, German mother, and Russian lover embody different fates of American immigrants. This novel is a genuine piece of immigrant literature and deserves a large readership." —Ha Jin, Bookforum

"This strange, lucid story of the unwished-for child of unassimilated immigrants takes us well beyond the particulars of 'mixed ethnicity'--beyond even the experience of 'America'--into deep paradoxes of identity and love. Both old-fashioned and subversive, stringent and redemptive, it's a pleasure from the first page to the last." —Jonathan Franzen, author of Purity and Freedom

"A remarkable, often disturbing portrait . . . Nunez's language throughout is spare, utterly lacking in sentimentality." —Los Angeles Times Book Review

"An intelligent and poignant examination of social and erotic displacement, and written with such extraordinary and seemingly unstudied conviction that one accepts every word of it as truth." —Atlantic Monthly

"A Feather on the Breath of God brilliantly succeeds in describing a life on the fringe, outside the conventional categories of cultural and personal identity. . . . A remarkable book, full of strange brilliance, trembling with fury and tenderness." —The Philadelphia Inquirer