Santeria from Africa to the New World: The Dead Sell Memories (Blacks in the Diaspora) (Paperback)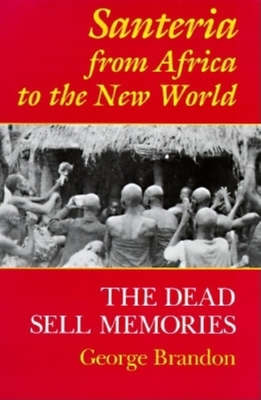 Click on "Ask A Bookseller" to contact us via email for more information about this title.
Description
---
"On his own terms, Brandon more than fulfills his promise to take the reader on the transatlantic journey of the orisha and to explore the complexities of African memory in the diaspora." --American Historical Review

"He adeptly addresses broader issues, such as power relations within Caribbean slavery, multiculturalism, and the forms of religious accommodation to cultural change. In addition, he offers a fresh and cogent assessment of the production and reproduction of African beliefs and practices in new contexts. Brandon's exemplary archival research is supplemented by skillful participant observation." --Choice

The Yoruba religious tradition arose in West Africa, but its influence has spread beyond Africa to millions of adherents in the Americas as well. Santeria from Africa to the New World retraces one path taken by this tradition--a path from Africa to Cuba and to New York City. George Brandon examines the religion's transatlantic route through Cuban Santeria, Puerto Rican Espiritismo, and Black Nationalism. In following the historical and anthropological evolution of the Yoruba religion, Brandon discusses broader questions of power, multiculturalism, cultural change, and the production and reproduction of African retentions.
About the Author
---
GEORGE BRANDON is Associate Professor and Director of the Program in Sociomedical Sciences at the Sophie Davis School of Biomedical Education of the City University of New York. He is the author of articles in the Journal of Caribbean Studies, the Journal of Black Studies, Oral History Review, and Griot.