Lesbian Panic: Homoeroticism in Modern British Women's Fiction (Between Men-Between Women: Lesbian and Gay Studies) (Paperback)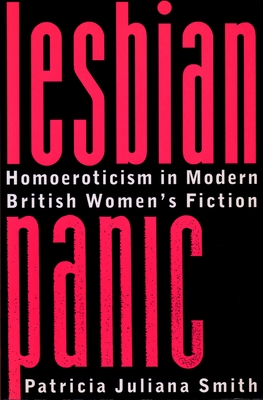 Click on "Ask A Bookseller" to contact us via email for more information about this title.
Description
---
In many works by modern British women writers, two women form a strong bond only to have that relationship stymied, paralyzed or interrupted. A female character, fearing discovery of covert lesbian desires, lashes out at another woman, resulting in emotional or physical harm to herself or others. Patricia Smith defines this narrative as lesbian panic. What happens when a character or an author is unwilling to confront or reveal her own lesbianism or lesbian desire? For Smith, lesbian panic is often a fear of losing one's identity and value within the heterosexual paradigm.
About the Author
---
Patricia Juliana Smith is lecturer in English at the University of California, Los Angeles.