Three Steps on the Ladder of Writing (Wellek Library Lectures) (Paperback)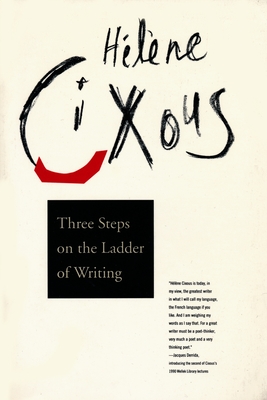 Click on "Ask A Bookseller" to contact us via email for more information about this title.
Description
---
Three Steps on the Ladder of Writing is a poetic, insightful, and ultimately moving exploration of 'the strange science of writing.' In a magnetic, irresistible narrative, Cixous reflects on the writing process and explores three distinct areas essential for 'great' writing: The School of the Dead -- the notion that something or someone must die in order for good writing to be born; The School of Dreams -- the crucial role dreams play in literary inspiration and output; and The School of Roots -- the importance of depth in the 'nether realms' in all aspects of writing.
About the Author
---
Helene Cixous has published more than thirty works of fiction, plays, and essays. Her recent books translated into English include 'Coming to Writing' and Other Essays; Inside; The Exile of James Joyce; Portrait of Dora; The Newly Born Woman; and Reading with Clarice Lispector.