Invisible Frontiers: The Race to Synthesize a Human Gene (Paperback)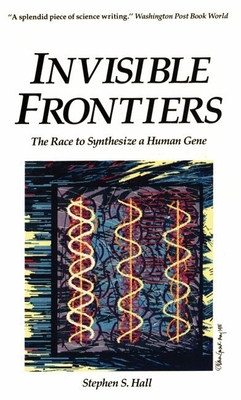 $15.95
Email orders@greenlightbookstore.com for information about this item.
Description
---
From the spring of 1976 to the fall of 1978, three laboratories competed in a feverish race to clone a human gene for the first time, a feat that ultimately produced the world's first genetically engineered drug--the life-sustaining hormone insulin. Invisible Frontiers gives us a behind-the-scenes look at the three main groups at Harvard University, the University of California-San Francisco, and a team of upstart scientists at Genentech, the first company devoted to the use of genetic engineering in the creation of pharmaceuticals. When the dust had settled, one scientist had won a Nobel Prize, many others had become biotech's first millionaires, and the key technologies were in place that set the stage for the human genome project. Author Stephen Hall weaves together the scientific, social and political threads of this story--the fierce rivalry between labs, the fateful clash of egos within labs, the invasion of academia by commerce, the public fears about genetic engineering, the threat of government regulation, and the ultimate triumph of modern biology--to give us an outstanding tale of scientific research.
In this fast-paced, gripping narrative Hall captures the highlights--and high jinks--of one of the greatest eras in recent biological history: the discovery of recombinant DNA and the birth of biotechnology.
About the Author
---
Stephen S. Hall is a contributing writer to The New York Times Magazine. He is the author of Mapping the Next Millennium, a redefinition of cartography, and A Commotion in the Blood, a history of immunology. James D. Watson is the president of Cold Spring Harbor Laboratory and 1962 Nobel Laureate for his discovery of the structure of DNA.