Diversity in Single-Parent Families: Working from Strength (Paperback)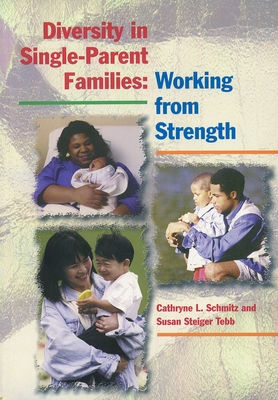 Click on "Ask A Bookseller" to contact us via email for more information about this title.
Description
---
Diversity in Single-Parent Families: Working from Strength is designed to fill gaps in current literature. The book presents strength-based service delivery options for single-parent families, which have been under-represented in literature and research. Research and appropriate service responses are organized by race/ethnicity, gender, economic status, sexual orientation, structure, and disability. The editors begin by discussing the socio-economic issues impacting single-parent families along with a framework for strength-based practice. The following chapters focus on communities that have been marginalized and overlooked. For each community implications for strength-based practice are summarized. The editors recognize a broader need to present factual data as a base for decreasing assumptive biases about single-parent family structures. This book could be used in micro and macro practice courses, courses on multicultural practice, and courses focusing on families and/or children.

About the Author
---
Cathryne L. Schmitz (PhD, the Ohio State University; MSW, University of Washington) is professor at the Graduate School of Social Work at the University of Denver. Her teaching focuses on children/families, community-based practice, diversity, and poverty. She spent many years in practice with families and children and has a rich history of experience with single-parent families. Her understanding of the issues is enriched through her own enjoyable experience as the single parent of two grown, successful, happy adults. Professor Schmitz continues an active commitment to and involvement with a diverse range of vulnerable children and families. Susan Steiger Tebb (PhD, University of Kansas; MSW, Wayne State University) is dean of the School of Social Service at Saint Louis University and has centered her research interests around family caregiving. She has been a social worker for over twenty-five years working with many diverse family configurations in adoptions, medical social work, court mediation, and caregiving situations.