Mass Incarceration (Keynotes Criminology Criminal Justice) (Paperback)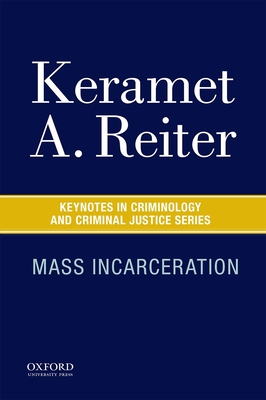 Click on "Ask A Bookseller" to contact us via email for more information about this title.
Description
---
In this brief, timely text, Keramet Reiter explores the least visible, but arguably most important, characteristics of mass incarceration in the United States: the systematic constriction of prisoners' constitutional rights; the treatment of the mentally ill in prison; the long-term consequences of having served time in prison; the problem of prisoner disenfranchisement; and the privatization of multiple aspects of the prison industry. Each chapter begins with a narrative account of one individual's experience within the prison system, drawn from actual cases and recent events that frame the history, themes, and core ethical questions addressed in that chapter. About the Series Keynotes in Criminology and Criminal Justice provides essential knowledge on important contemporary matters of crime, law, and justice to a broad audience of readers. Volumes are written by leading scholars in that area. Concise, accessible, and affordable, these texts are designed to serve either as primers around which courses can be built or as supplemental books for a variety of courses.

About the Author
---
Keramet Reiter is Assistant Professor in the Department of Criminology, Law & Society and at the School of Law at the University of California, Irvine. She is the author of 23/7 Pelican Bay Prison and the Rise of Long-Term Solitary Confinement and the coeditor of Extreme Punishment: Comparative Studies in Detention, Incarceration, and Solitary Confinement (2015). Dr. Reiter recently won the American Society of Criminology's Ruth Cavan Young Scholar Award. Series Editor Henry N. Pontell is a Distinguished Professor at John Jay College of Criminal Justice, City University of New York.