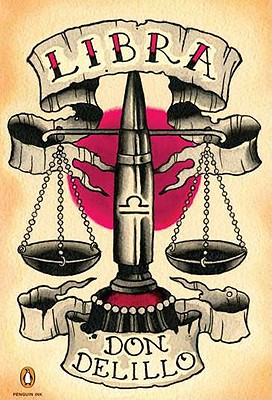 $17.00
Email or call for price.
Description
---
From the author of White Noise (winner of the National Book Award) and Zero K
In this powerful, eerily convincing fictional speculation on the assassination of
John F. Kennedy
,
Don DeLillo
chronicles
Lee Harvey Oswald
's odyssey from troubled teenager to a man of precarious stability who imagines himself an agent of history. When "history" presents itself in the form of two disgruntled CIA operatives who decide that an unsuccessful attempt on the life of the president will galvanize the nation against communism, the scales are irrevocably tipped.
A gripping, masterful blend of fact and fiction, alive with meticulously portrayed characters both real and created, Libra is a grave, haunting, and brilliant examination of an event that has become an indelible part of the American psyche.
About the Author
---
Don DeLillo published his first short story when he was twenty-three years old. He has since written twelve novels, including White Noise (1985) which won the National Book Award. It was followed by Libra (1988), his novel about the assassination of President Kennedy, and by Mao II, which won the PEN/Faulkner Award for Fiction.In 1997, he published the bestselling Underworld, and in 1999 he was awarded the Jerusalem Prize, given to a writer whose work expresses the theme of the freedom of the individual in society; he was the first American author to receive it. He is also a member of the American Academy of Arts and Letters.