Exclusive DOUBLE vinyl album of FACE IT: A MEMOIR (Audio CD)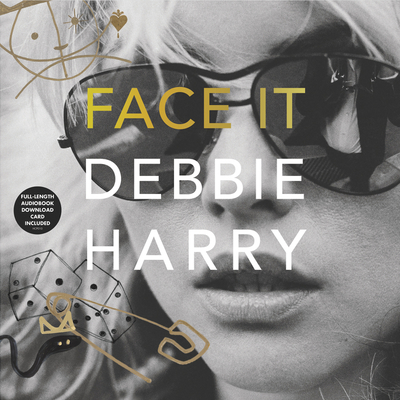 Email or call us for information about purchasing this item.
Hard to Find / Unavailable
Description
---
A vinyl edition of Face It, the much-anticipated autobiography from rock icon and lead singer of Blondie, Debbie Harry. Face It Vinyl is performed by Debbie Harry with vocal guest appearances from Chris Stein, Clem Burke, Alannah Currie, and Gary Valentine with original music by Chris Stein. Face It Vinyl features two records filled with highlights from the audiobook, beautifully packaged with never-before-seen photos and art. Each purchase also includes a full-length digital download of the audiobook.
About the Author
---
BRAVE, BEAUTIFUL AND BORN TO BE PUNK. Musician, actor, activist, and the iconic face of New York City cool, Debbie Harry is the frontwoman of Blondie, a band that forged a new sound that brought together the worlds of rock, punk, disco, reggae and hip-hop to create some of the most beloved pop songs of all time. As a muse, she collaborated with some of the boldest artists of the past four decades. The scope of Debbie Harry's impact on our culture has been matched only by her reticence to reveal her rich inner life-until now. She lives in New Jersey.