A Tree Is a Plant (Let's-Read-and-Find-Out Science 1) (Paperback)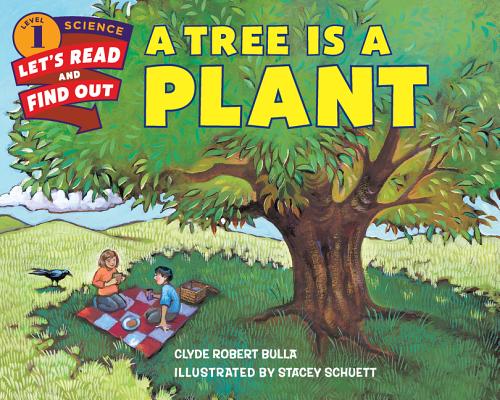 $6.99
ONLY available for direct-to-home shipping from our supplier warehouse (not available for curbside pickup)
Description
---
Did you know that a tree is the biggest plant that grows? How does a tree get the food it needs? What happens to trees in the winter? Read and find out about an apple tree's life cycle through every season. This nonfiction picture book is an excellent choice to share during homeschooling, in particular for children ages 4 to 6. It's a fun way to learn to read and as a supplement for activity books for children.
Now rebranded with a new cover look, this Common Core exemplar book features content-rich vocabulary in a classic text by Clyde Robert Bulla, beautifully detailed illustrations updated by Stacey Schuett, and a find out more section with simple experiments to learn about evaporation and tree rings, and more books to read. Both text and artwork were vetted for accuracy by an expert.
This is a Level 1 Let's-Read-and-Find-Out, which means the book explores introductory concepts perfect for children in the primary grades and supports the Common Core Learning Standards, Next Generation Science Standards, and the Science, Technology, Engineering, and Math (STEM) standards. Let's-Read-and-Find-Out is the winner of the American Association for the Advancement of Science/Subaru Science Books & Films Prize for Outstanding Science Series.
About the Author
---
Clyde Robert Bulla is the author of over fifty books for children including The Secret Valley and The Story of Valentine's Day. He has been writing since 1946 when he published his first book, The Donkey Cart. Mr. Bulla was the first recipient of the Southern California Council on Children's Literature award for distinguished contribution to the field. He lives in Los Angeles, California.
Stacey Schuett's artwork graces numerous picture books, including the I Can Read Book Forest by Laura Godwin and her own Somewhere in theWorld Right Now, a Reading Rainbow Book. Ms. Schuett lives in Sebastopol, California.