Unbound at BAM
Greenlight Bookstore partners with the Brooklyn Academy of Music (BAM) to bring today's most renowned authors to Brooklyn for the national launch of their latest works in BAM's gorgeous theatrical spaces. Past guests include Alec Baldwin, Sara Bareilles, John Cleese, Elvis Costello, Lena Dunham, Neil Gaiman, Roxane Gay, Jonathan Lethem, Morgan Parker, Orhan Pamuk, Arundhati Roy, Rebecca Solnit, Gloria Steinem, and many others.
Fall 2017 Season Events
Tuesday, October 3, 7 PM
Book Launch: Masha Gessen presents The Future Is History: How Totalitarianism Reclaimed Russia
In conversation with David Remnick
Tickets start at $25 (event only); $45 with book
At Peter Jay Sharp Building
Award-winning Russian-American journalist Masha Gessen celebrates the releas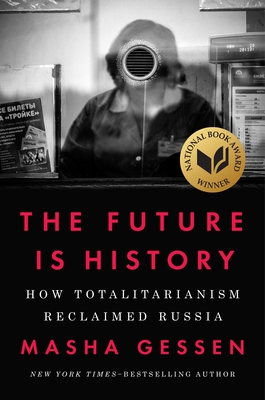 e of her latest book, The Future is History: How Totalitarianism Reclaimed Russia. In this cautionary tale for our time, Gessen chronicles the last three decades of Russia's devolution into a frightening retro-totalitarian state run by a leader with an iron fist. Told through the stories of several Russians who have lived through this pivotal era, The Future is History documents the swift erosion of democracy and offers an illuminating, in-depth perspective on daily life under a regime that has turned on its own people.
Masha Gessen is the author of several books, including the national bestseller The Man Without a Face: The Unlikely Rise of Vladimir Putin. Her work has appeared in The New Yorker, The New York Times, The New York Review of Books, Vanity Fair, Slate, and many other publications, and she has received many awards, including a Carnegie fellowship. She lives in New York.
A book signing with Gessen will follow the event.
Click here for tickets to see Masha Gessen on October 3!
Monday, October 23, 7:30 PM
Book Launch: Alice Waters presents Coming to My Senses: The Making of a Counterculture Cook
In conversation with Hilton Als
Tickets start at $25 (seat only); $45 with book
At Peter Jay Sharp Building
Chef, author, and food activist Alice Waters comes to BAM for the launch of her new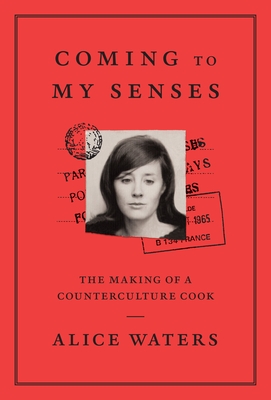 memoir. In Coming to My Senses: The Making of a Counterculture Cook, Waters chronicles the circuitous road leading up to the opening of Chez Panisse Restaurant in 1971—a time when the prevailing food culture was embracing convenience and uniformity—offering her own account of how she turned her passion project into an iconic institution that redefined American cuisine for generations of chefs and food lovers.
Alice Waters is the founder and owner of Chez Panisse Restaurant in Berkeley, California. She has been a champion of local sustainable agriculture for over four decades. In 1995 she founded the Edible Schoolyard Project, which advocates for a free school lunch for all children and a sustainable food curriculum in every public school. She has been the vice president of Slow Food International since 2002. In 2015 she was awarded the National Humanities Medal by President Obama, proving that eating is a political act and the table is a powerful means to social justice and positive change. Waters is the author of 15 books, including The New York Times bestsellers The Art of Simple Food I & II and Edible Schoolyard: A Universal Idea.
A book signing with Waters will follow the event.
Click here for tickets to see Alice Waters on October 23!
Monday, November 6, 7:30 PM
Book Launch: Dan Rather presents What Unites Us: Reflections on Patriotism
Tickets start at $25 (seat only); $45 with pre-signed book
At Peter Jay Sharp Building
Venerated television journalist Dan Rather celebrates the release of What Unites Us: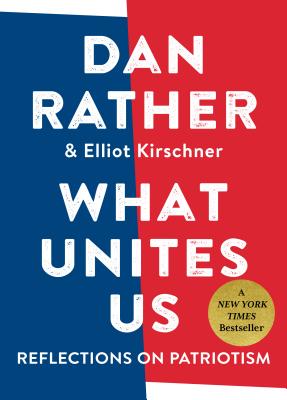 Reflections on Patriotism, a collection of wholly original essays about the world we live in, what our core ideals have been and should be, and what it means to be an American. At a moment of crisis over our national identity, Rather has been reflecting—and writing passionately almost every day on social media—on our shared values and what matters most in our great country.
With a storied career that has spanned more than six decades, Dan Rather has earned his place as one of the world's best-known journalists. He has interviewed every president since Eisenhower and has personally covered almost every important dateline in the US and around the world. Rather joined CBS News in 1962 and quickly rose through the ranks. In 1981 he assumed the position of anchor and managing editor of the CBS Evening News, a post he held for 24 years. His reporting across the network helped turn 60 Minutes into an institution, launched 48 Hours as an innovative news magazine program, and shaped countless specials and documentaries. Upon leaving CBS, Rather returned to the in-depth reporting he always loved, creating the Emmy Award-winning program Dan Rather Reports on HDNet. Now, building upon that foundation, he is the founder, president, and CEO of News and Guts, an independent production company that specializes in high-quality nonfiction content across a range of distribution channels.
Click here for tickets to see Dan Rather on November 6!