Immigrant Writing Series
In 2017 Greenlight launches a new Immigrant Writing Series, featuring literary events with a focus on the voices and experiences of immigrants. Events take place in our bookstore locations, and encompass a range of literary genres and event formats. Past authors include Thi Bui, Mohsin Hamid, Lisa Ko, Valeria Luiselli, and Deepak Unnikrishnan, among others. Events are free and open to the public.
"We live in a country and in a borough that was built by and thrives because of its immigrants," says Greenlight's co-owner Rebecca Fitting. "We wanted to create this reading series because it's vital that as a community and culture, our world view stays broad, open, supportive and wide. Reading fiction and stories is an important way of exposing ourselves to the lives and emotions of other people. Nonfiction provides history and facts, but fiction weaves empathy into the mix and allows us to view things from perspectives, cultures and worlds other than our own."
Upcoming Events in the Series: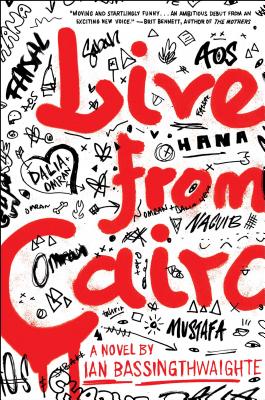 Fort Greene store:
Wednesday, July 26, 7:30 PM
Ian Bassingthwaighte presents Live From Cairo
In 2009, Ian Bassingthwaighte was awarded a Fulbright grant to Egypt, where he interned at a legal aid office for primarily Iraqi and Sudanese refugees. That eye-opening experience became Live From Cairo. Bassingthwaighte's debut is set in 2011 after President Mubarak has just been ousted from power. The oldest city in the world is reeling from political revolution, its consequent hopes and fears, its violence, triumphs, and defeats. But for the people living there, daily life has not slowed down but become wilder, more dangerous, and, occasionally, freeing. Live From Cairo is the story of an impulsive American attorney, a methodical Egyptian translator, and a disillusioned Iraqi-American resettlement officer trying to protect a refugee who finds herself trapped in Cairo during the turbulent aftermath of the January 25 revolution. Bassingthwaighte presents his debut novel at Greenlight, followed by a signing and Q&A.