Immigrant Writing Series
In 2017 Greenlight launches a new Immigrant Writing Series, featuring literary events with a focus on the voices and experiences of immigrants. Events take place in our bookstore locations, and encompass a range of literary genres and event formats. Past authors include Thi Bui, Mohsin Hamid, Lisa Ko, and Deepak Unnikrishnan, among others. Events are free and open to the public.
"We live in a country and in a borough that was built by and thrives because of its immigrants," says Greenlight's co-owner Rebecca Fitting. "We wanted to create this reading series because it's vital that as a community and culture, our world view stays broad, open, supportive and wide. Reading fiction and stories is an important way of exposing ourselves to the lives and emotions of other people. Nonfiction provides history and facts, but fiction weaves empathy into the mix and allows us to view things from perspectives, cultures and worlds other than our own."
Upcoming Events in the Series:
Prospect Lefferts Gardens store: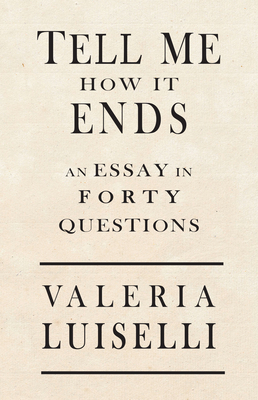 Wednesday, May 24, 7:30 PM
Valeria Luiselli presents Tell Me How It Ends: An Essay in Forty Questions
In 2015, Valeria Luiselli – award-winning, critically acclaimed Mexican author of The Story of My Teeth, Faces in the Crowd, and the book of essays Sidewalks – volunteered as a translator for the U.S. Citizen and Immigration Services in New York, where she administered a 40-question survey to unaccompanied and undocumented minors fleeing Central America, during an unprecedented surge in the number of minors crossing the border. Out of this survey comes Tell Me How it Ends, a humanizing portrait of young migrants that highlights the contradiction between the idea of America as a fiction for immigrants and the reality of racism and fear – both here and back home. Urgent, searing, and vital, Tell Me How it Ends has been called the "first must-read book of the Trump-era," (The Texas Observer).