Salsa, Soul, and Spirit: Leadership for a Multicultural Age (Paperback)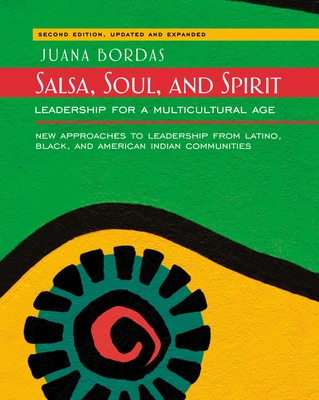 $22.95
Available at our distributor; usually ships in 1-5 days
Description
---
NEW EDITION, REVISED AND UPDATED
One of America's historic strengths has been our ability to incorporate aspects from many different cultures to create a stronger whole. Our music, literature, language, architecture, food, fashion, and more have all benefitted. But leadership approaches have remained distressingly Eurocentric.
Juana Bordas set out to change this in the first edition of this influential book. She showed that incorporating Latino, African American, and American Indian approaches to leadership into the mainstream can strengthen leadership practices and better inspire today's ethnically rich workforce.
This message has only become more urgent. The 2010 census revealed that in four decades minorities will constitute over 50 percent of the population--and in one decade a majority of Americans under age eighteen will be nonwhite. More than ever we need a leadership model that resonates with our country's growing diversity. Bordas incorporates this latest census data into this second edition, which now identifies nine--rather than the previous edition's eight--core leadership principles common to all three cultures. The new principle deals with intergenerational leadership, of vital importance now that many organizations will have four generations working side by side.
Using a lively blend of personal reflections, interviews with leaders from each community, historical background, and insightful analysis, Bordas illustrates the creative ways these principles have been put into practice in communities of color. The multicultural leadership model developed in this book offers a more flexible and inclusive way to lead and a new vision of the role of the leader in organizations and in our increasingly multicultural world.
About the Author
---
Juana Bordas is president of Mestiza Leadership International in Denver and vice president of the board of the Greenleaf Center for Servant Leadership. A former faculty member for the Center for Creative Leadership, she taught in the Leadership Development Program (LDP) - the most highly utilized executive program in the world. She is a founder of Mi Casa Women's Center, which is recognized as a national model for women's empowerment, and founding president/CEO of the National Hispana Leadership Institute, the only program in America that prepares Latinas for national leadership.