Coming Up Next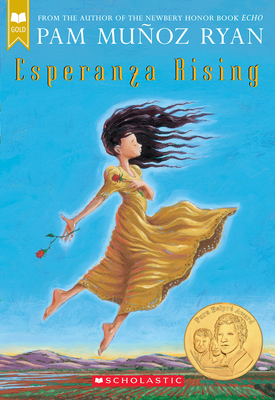 Prospect Lefferts Gardens store:
Wednesday, May 24, 5:30 PM
PLG Young Readers Book Group discusses Esperanza Rising
Led by Greenlight marketing coordinator Stephanie, our young readers book group in PLG is geared toward kids ages 9 to 12, and reads great contemporary and classic chapter books. Parents are welcome (but not required) to attend, and pizza is served. For May, the group reads and discusses Esperanza Rising, the award-winning novel by Pam Muñoz Ryan. Esperanza thought she'd always live with her family on their ranch in Mexico--she'd always have fancy dresses, a beautiful home, and servants. But a sudden tragedy forces Esperanza and Mama to flee to California during the Great Depression, and to settle in a camp for Mexican farm workers. Esperanza isn't ready for the hard labor, financial struggles, or lack of acceptance she now faces. When their new life is threatened, Esperanza must find a way to rise above her difficult circumstances--Mama's life, and her own, depend on it.
Current book group picks are always 15% off at Greenlight, in the store or online.
See more
Featured Staff Pick
Greenlight's staff picks are always 15% off, in the bookstore or online!
Click here
for a complete list of current staff picks.
Featured Autographed Book
Greenlight offers autographed editions of books by great authors who have visited the store for readings or stock signings! Click for a full list of signed copies available in hardcover, paperback, and children's books
.