Coming Up Next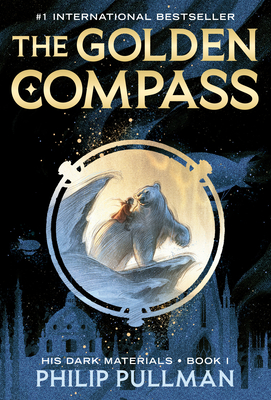 Prospect Lefferts Gardens store:
Wednesday, August 23, 5:30 PM
PLG Young Readers Book Group discusses The Golden Compass
Led by Greenlight marketing coordinator Stephanie, our young readers book group in PLG is geared toward kids ages 9 to 12, and reads great contemporary and classic chapter books. Parents are welcome (but not required) to attend, and pizza is served. For August, the group reads and discusses Phillp Pullman's masterwork The Golden Compass – just in time for the release of his new epic fantasy trilogy The Book of Dust. In The Golden Compass, Lyra is rushing to the cold, far North, where witch clans and armored bears rule. North, where the Gobblers take the children they steal--including her friend Roger. North, where her fearsome uncle Asriel is trying to build a bridge to a parallel world. Can one small girl make a difference in such great and terrible endeavors? This is Lyra: a savage, a schemer, a liar, and as fierce and true a champion as Roger or Asriel could want. But what Lyra doesn't know is that to help one of them will be to betray the other.
Current book group picks are always 15% off at Greenlight, in the store or online.
See more
Featured Staff Pick
Greenlight's staff picks are always 15% off, in the bookstore or online!
Click here
for a complete list of current staff picks.

A lacerating novel about love in isolation, All the Living follows a woman who's just moved to her new husband's remote tobacco farm, which happens to be the first house she's ever lived in. The novel is unsparing in its depiction of the brutality and joy of rural life. Written in fluid and faultless prose, you can shake the book and not a word drops out.

Picked by Andrew in Fort Greene
---
Featured Autographed Book
Greenlight offers autographed editions of books by great authors who have visited the store for readings or stock signings! Click for a full list of signed copies available in hardcover, paperback, and children's books
.