Coming Up Next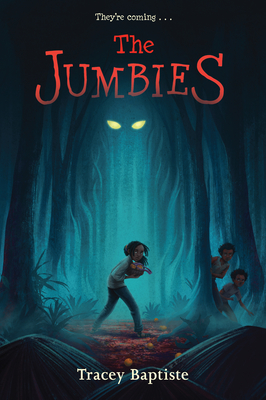 Fort Greene store:
Tuesday, July 25, 5:30 PM
Fort Greene Young Readers Book Group discusses The Jumbies
Led by Greenlight receiving manager Grace, our young readers book group in Fort Greene is geared toward kids ages 9 to 12, and reads great contemporary and classic chapter books. Parents are welcome (but not required) to attend, and pizza is served. For July, the group reads and discusses The Jumbies by Tracey Baptiste, a spine-tingling adventure rooted in Haitian folklore. Corinne La Mer claims she isn't afraid of anything. Not scorpions, not the boys who tease her, and certainly not jumbies. They're just tricksters made up by parents to frighten their children. When one night Corinne chases an agouti all the way into the forbidden forest, she rouses a jumbie who emerges to wreak havoc. Corinne must call on her courage and her friends and use ancient magic to stop the jumbie and save the island.
Current book group picks are always 15% off at Greenlight, in the store or online.
See more
Featured Staff Pick
Greenlight's staff picks are always 15% off, in the bookstore or online!
Click here
for a complete list of current staff picks.

Not only is Displacement a pretty funny graphic travelogue, but its prime strength lies in Knisley's touching personal navigation into the world of familial care-giving.

Picked by Geo in Prospect Lefferts Gardens
---
Featured Autographed Book
Greenlight offers autographed editions of books by great authors who have visited the store for readings or stock signings! Click for a full list of signed copies available in hardcover, paperback, and children's books
.